We are happy to offer you a comfortable pair of shoes that will complete your whole week's look! Introducing the Women's Comfortable Platform Loafers!
With a three arch support design and a soft sole to keep your feet comfortable, health safety, and style on point!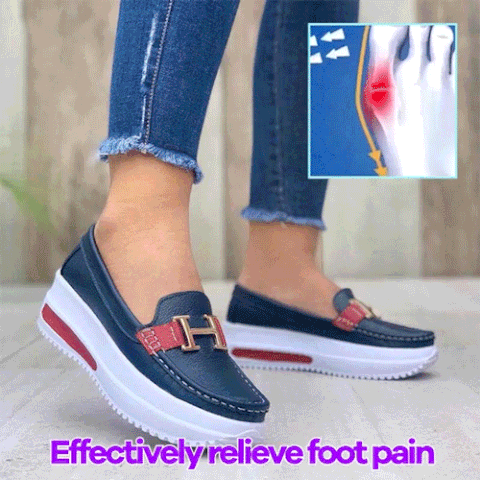 The created styles exude excellent craftsmanship. These materials provide excellent durability, breathability, and flexibility for your daily life to obtain maximum comfort.
The Shoes corrects posture and eliminates muscle imbalances by balancing your feet at the perfect angle its original position to realign skeleton positioning.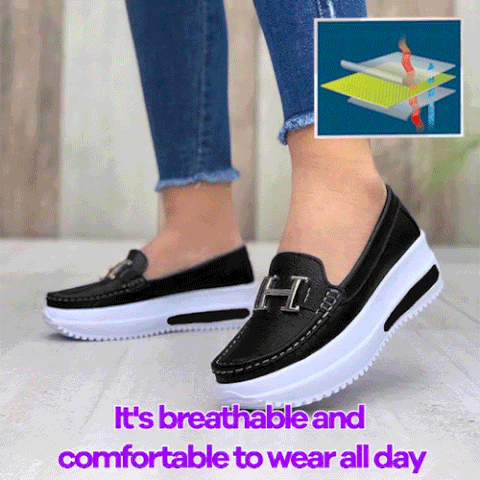 The correct walking posture of shoes can balance the feet to correct posture and eliminate muscle imbalance. Our podiatrist and orthopedist team designed the Sandals with one goal in mind: to correct your posture and give your body the best comfort!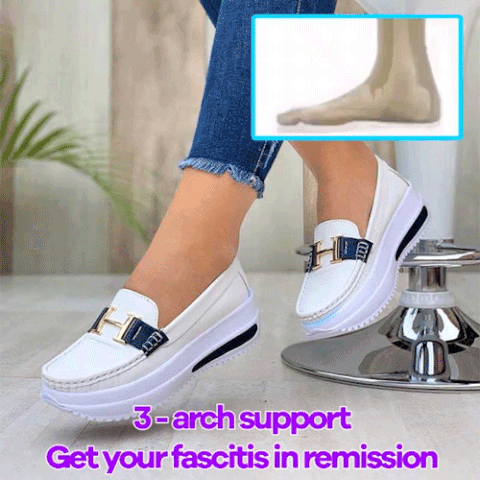 Every step creates an ultra-light and soft feel, keeping your feet light, providing ultra-light cushioning and agile walking, making daily wear comfortable.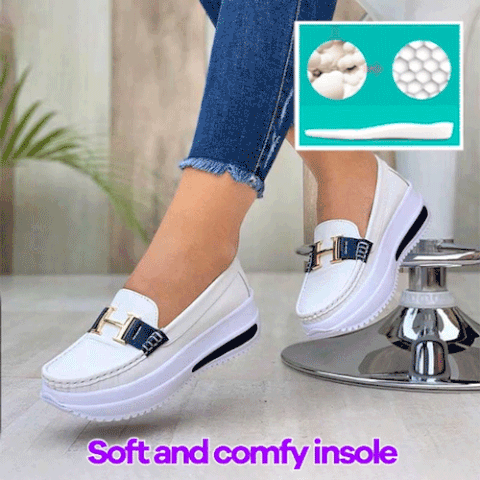 Soft and thick soles can bring the most comfortable foot feeling to the feet and reduce the pain caused by poor walking posture.