These Comfortable Shoes Are Specially Designed for Seniors' Well-being – Walk And Stand All Day Without Discomfort!
This is a pair of lightweight shoes, both comfortable and warm. The wide and soft sole supports my foot arch, so I won't feel tired even if I walk all day. These snow boots deliver a performance that is somewhat superior to that of all the other boot options and warmth in temperatures as low as -25 degrees. I love them so much!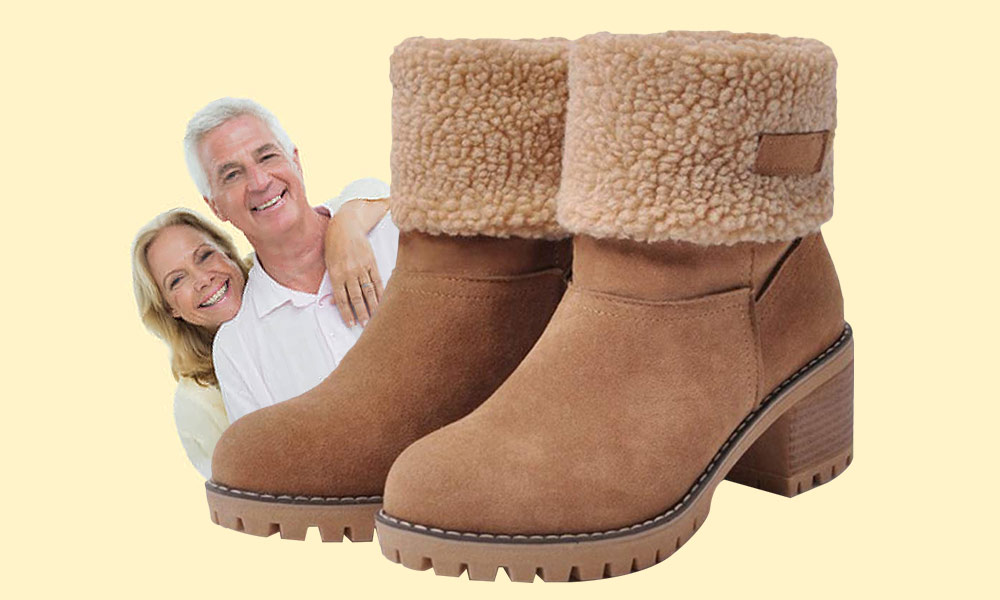 What is it?
THESE SHOES DON'T JUST LOOK AMAZING! THEY ALSO PROVIDE SUPPORT FOR YOUR FEET!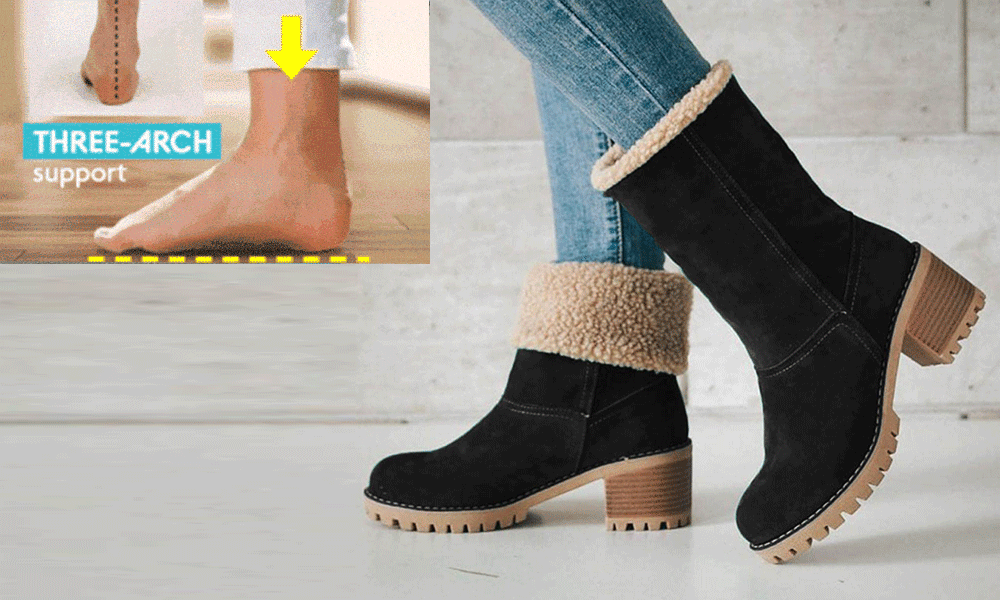 Ditch those bum shoes with poor arch support, little cushioning and straps that irritate sensitive feet! Whether you're pounding urban pavement or walking around natural park, Zekear shoes may very well be the only walking shoes you need! 
A contoured foot-bed offers excellent arch support and a deep heel cup settles the foot securely into the shoe. A plush layer of memory foam cushions the foot from heel to toe.
If you are looking for a comfortable pair of shoes for strolling, working, shopping in winter, Zekear is the answer to your prayers. Every pair of Zekear are lightweight, offer great support, fluffy shearling comfortable to wear all day long, have a sleek design, and are absolutely worth getting.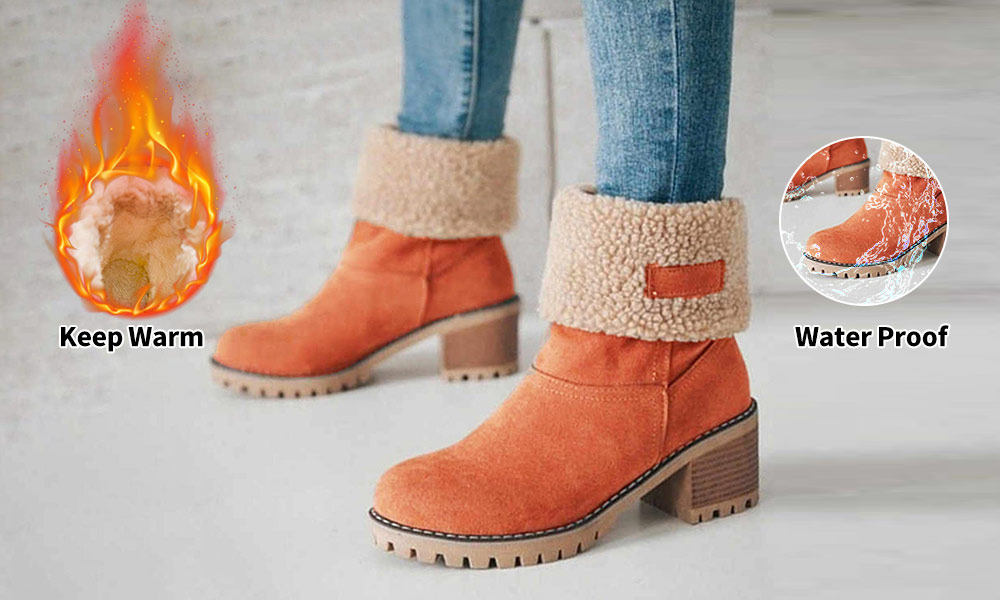 How
 

Zekear Seniors' Chunky Heel Winter Boots

 

Work

A Legendary Design

The heart of all models is the original foot-bed. The construction, which has been thought out to the smallest detail and makes it feel like you're standing in the sand, makes you feel as comfortable as possible for hours on end. This supports health and promotes wellbeing.

Patented Sole for Arch Support


Zekear's ergonomically designed insoles keep your arches and heel from harm and help you achieve a better body alignment. The arch support will make walking and standing much more comfortable.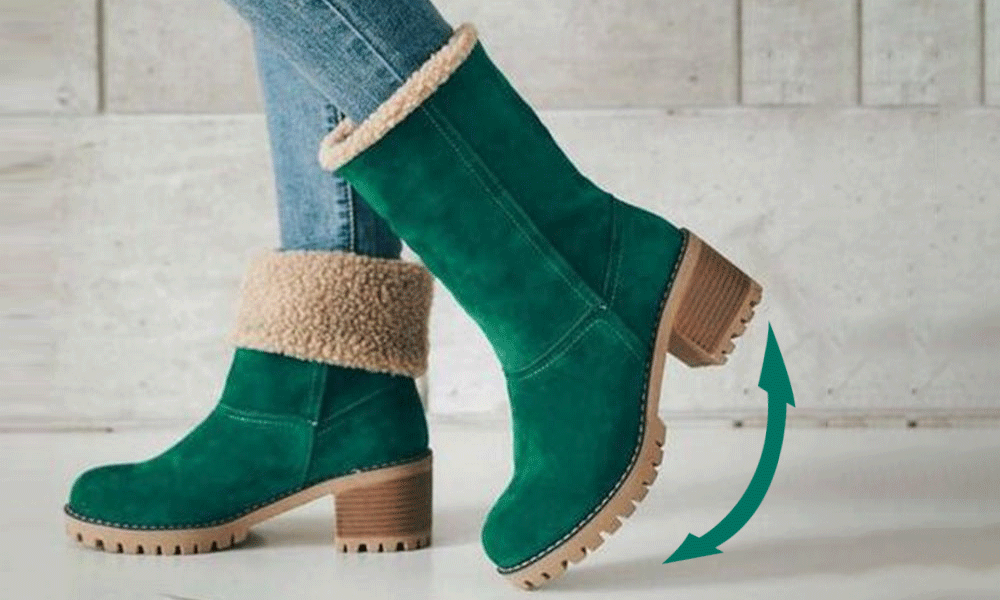 Chunky Heel & Lamb Wool Top Line Design

These winter boots are a combination of chunky heel with 6 cm heights and lamb wool top line. In this way, it can not only keep warm and comfy, but also it can meet height needs.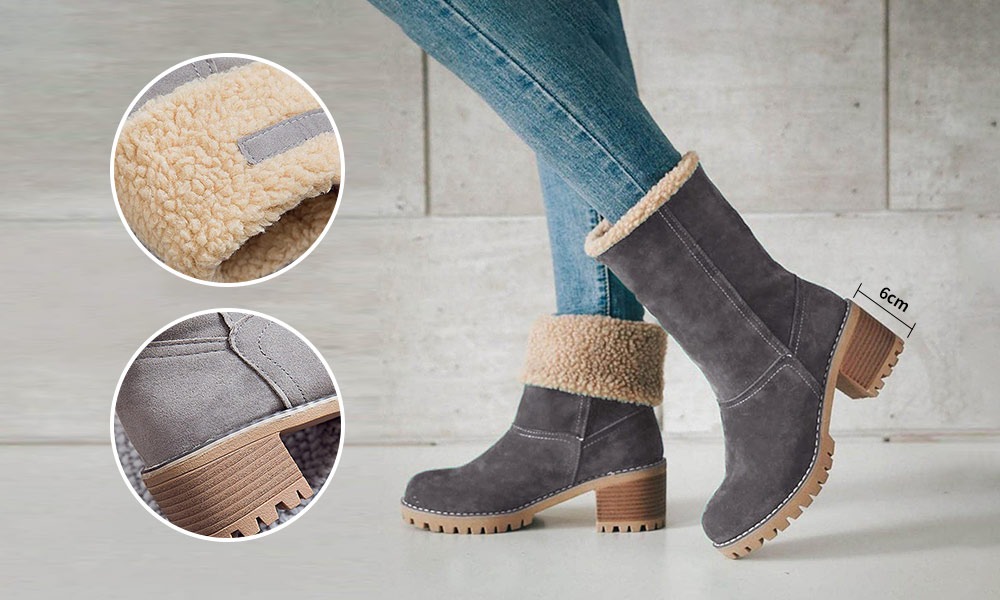 Anti-slip Tread

Durable anti-slip sole with textures guarantees better traction that can keep you from slipping or sliding, whether you are wearing the shoes indoor or outdoor.
Lightweight and Breathable Design

Lightweight ergonomic soles provide superior cushioning, help propel foot forward with minimal joints motion and add spring to your step. The breathable design of these shoes will keep your feet dry and cozy all the time.
Fluffy Design for Keeping Warm

Fluffy shearling naturally insulates and regulates temperature, so your feet will never be too hot indoors or too cold outside.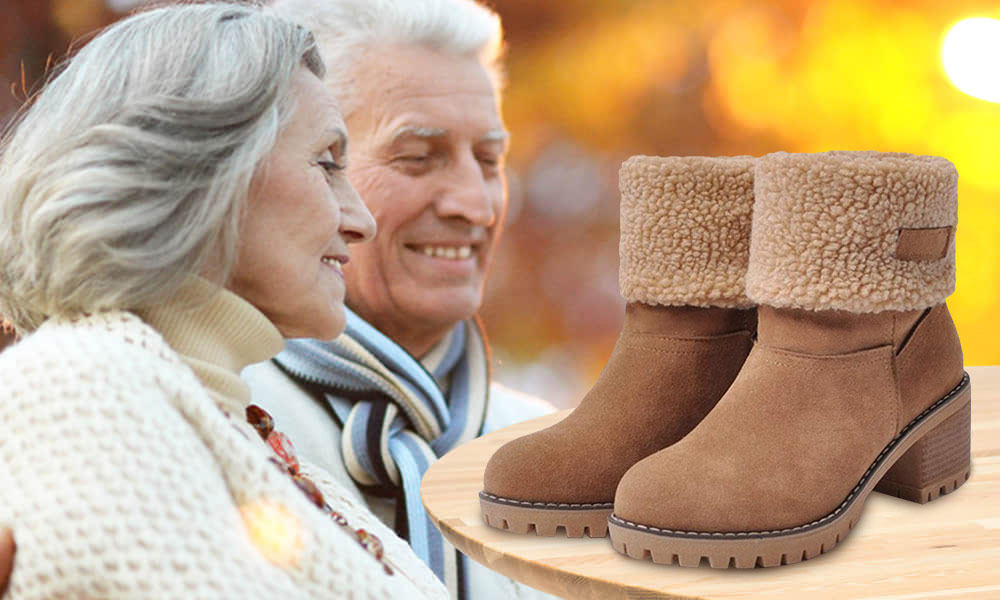 Once you try these Zekear Seniors' Chunky Heel Winter Boots, you'll notice how they dramatically change how your feet feel, but they also help so much more!
COMFORT AND VERSATILITY
Do you need comfortable shoes that come in extended sizes and widths? Look no further. Zekear Seniors' Chunky Heel Winter Boots cradle your foot in comfort and support while providing the extra length or width your feet require. 
But that's not all. Zekear shoes combine comfort and versatility like no other.
The real specialty of Zekear is its versatility. With their enviable and always fashionable look, the Zekear shoes will make you look good on any occasion.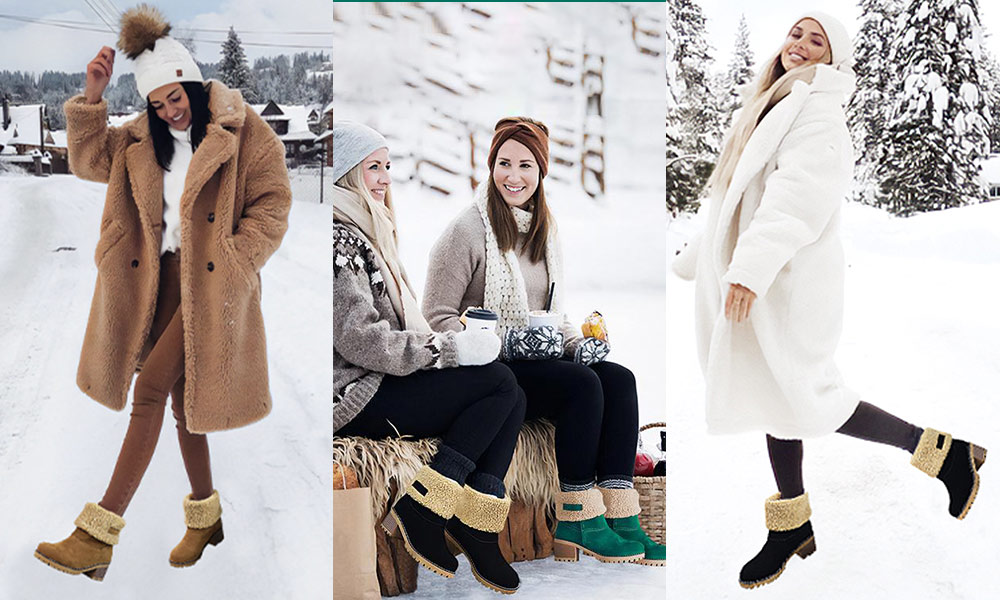 START A NEW FASHION!
Thanks to their lightness and top quality materials, Zekear shoes offer the greatest possible comfort and keep your feet warm all day long.
Moreover, the look of the shoes is absolutely fashionable. Get ahead and be the first among your friends to own a pair, and expect the most spontaneous reaction at the sight of these shoes: "but they are beautiful, where did you find them?"
Simply, slip them on and snug your feet in place for enhanced support.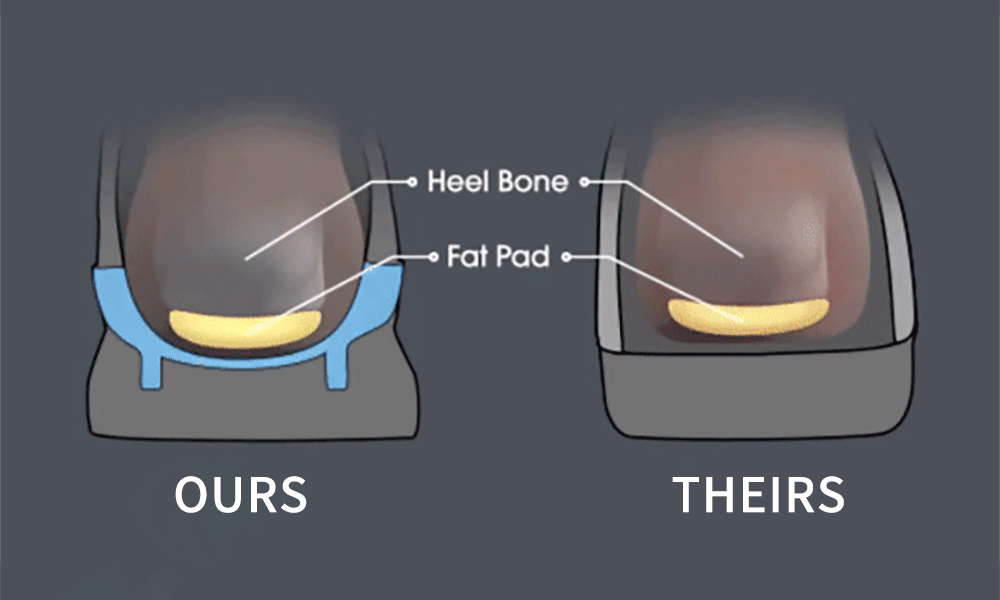 It's lightweight but with a fat pad design that will make you walk more steadily & stand for hours, with little strain or imbalance.
LIFE IS TOO SHORT FOR LIVING WITH DISCOMFORT
Try to count how many hours you spend walking and standing during the day. Now, if you wear shoes that don't fit you right, you make yourself experience discomfort during all these hours.
Why are they so good?
DESIGNED BY OUR TEAM OF LIGHTWEIGHT AND COMFORTABLE
By re-aligning angled toes back to their original positions, it helps relieve common causes of foot pain and imbalance related to over-pronation, making your walk more steadily & stand for hours without any strain or imbalances.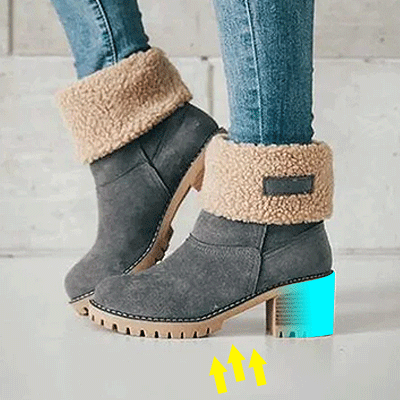 SHOCK ABSORPTION AND ARCH SUPPORT
A contoured footbed offers excellent arch support and a deep heel cup settles the foot securely into the shoe. A plush layer of memory foam offers extra support and greater comfort.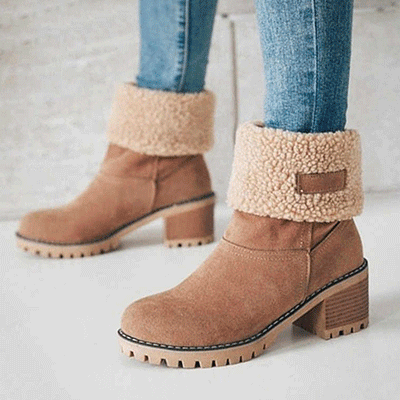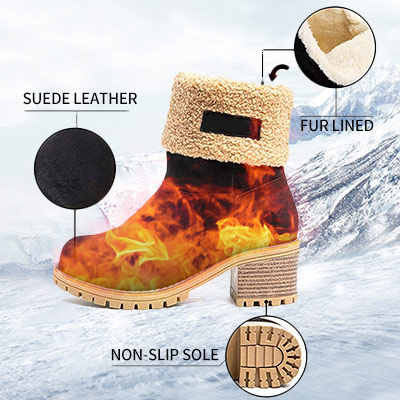 Warm Fur Lining
These shoes are typically constructed with warmer lining materials. Seniors can stay warm in temperatures as low as -25 degrees. The durable lightweight tough rubber outer sole is designed to last, with a moisture wicking and waterproof lining keeps your feet dry and warm all day long.