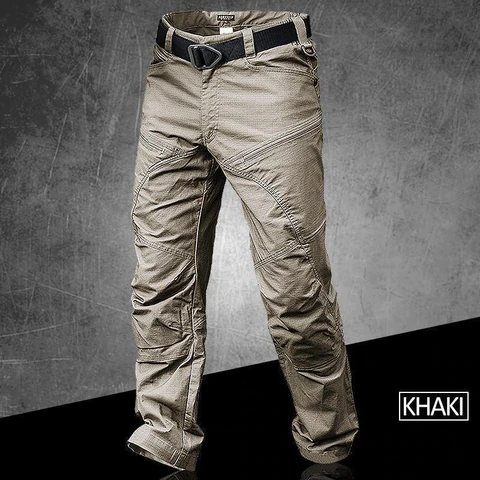 Pants can be more than just clothing. They can be a tool you rely on for your adventure, something so useful it maximizes your capabilities and effectiveness.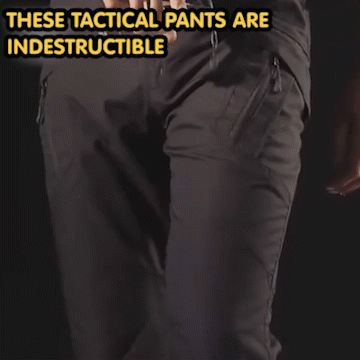 The marines rely on this same IX9 Designed Trouser each day, allowing them to perform at their best. They're comfortable, breathable and fully waterproof. Perfect for trekking, hiking, climbing or just ultra-convenient daily wear which you can rely on for years to come.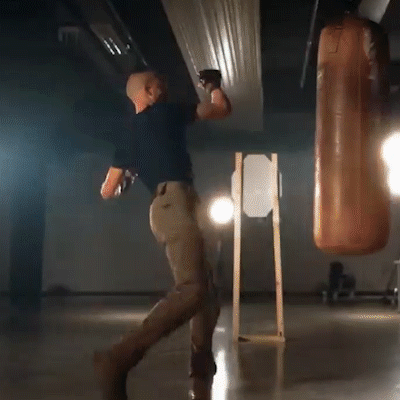 Tactical Waterproof Pants, the most comfortable men's tactical pants are back and better than ever.  Lots of pocket storage and full waterproofing, they're built to trek, hike and move – but stylish enough to wear each day. They boast an impressive range of design additions.
Can be washed directly with water and machine washable fast drying.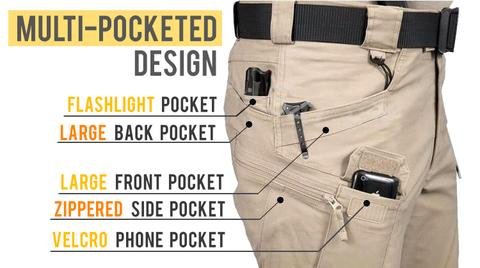 These stretch tactical pants are crafted using polycotton ripstop, a premium fabric blend that provides load-bearing capabilities, durability and comfort far beyond anything else on the market. And with enhanced stitching, a stretchable waistband, you can stay fluid and unhindered when making quick, tactical movements.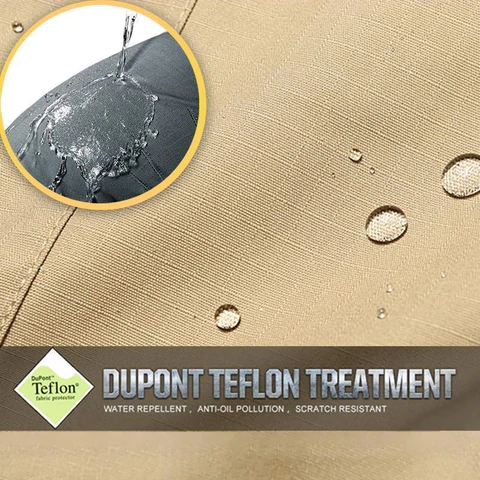 Whether you are on security detail, prepping for an outdoor trek, or spending a day at the gun range, you need a pair of tactical pants that are comfortable, durable and hold all the essentials without sagging or wearing you down. The Men's Urban Pro Stretch Tactical Pant Survival Tactical Gear Pant is created for urban tactical men pants with law enforcement, outdoorsman, and rugged adventurers in mind.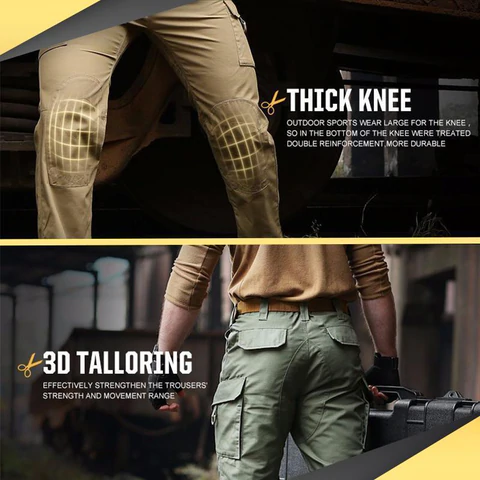 FEATURES: 
Zipper closure

Elastic-fitted leg hems

 for maximum stretch and comfort

Ergonomic Knee design

 for maximum range of motion in 

any position.

Climbing Caribinar Loop

 (TOP TIP: if you don't climb, attach your keys!
Details
Made of Tough and Comfortable 60% Cotton + 40% Polyester Rip-Stop Fabric.

Dual-layered Reinforced Knee and Gusseted Crotch.

9 Versatile, Low-Profile Pockets

Scratch-Resistant. Fade, shrink, and wrinkle resistant,3D tailoring for the great comfortable and flexible.

Teflon coating outside, water and greasy dirt resistance.

Elastic Waistband with 5 Belt Loops.

Brass Tac-Stud Closure with Metallic YKK Zipper.

Multiple Color Selections:Army Green, Khaki, Black, Multicam,Dark-Multicam.
SIZE GUIDE:
Product sizes sometimes vary due to the cutting and style of a garment. 3/8″-3/4″ (1-2 cm) difference is defined as normal situation.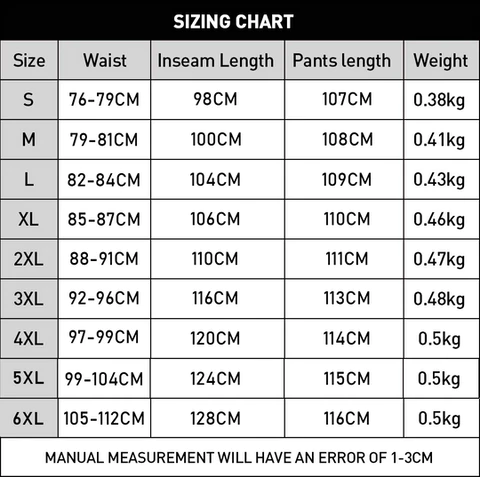 FAQ:
Is it button type fly or zipper type fly on the cargo tactical pants?
zipper type fly

Do the knee have knee pads in? If not can knee pads be fitted?
yes, knee position for double design, have a pocket for a knee pad.

How big are the belt loops think a condor belt rig will fit through them?
Yes, The condor belt will fit through the belt loops on these pants. This belt is 2.75″ nylon webbing.

Are these pants durable enough to survive Burr Plant Patches?
yes, they are very durable. They are crafted using polycotton ripstop, a premium fabric blend that provides load-bearing capabilities, durability and comfort .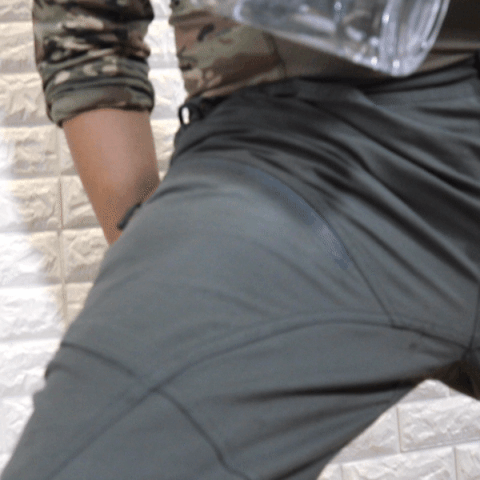 CARE INSTRUCTIONS:
In order to protect and prolong its waterproofing qualities, it is better to wash them in cold water and dry on low. Don't use fabric softeners so often.