You can wear this
Renaissance Viking Long Sleeve Dress
to Renaissance fairs, nights out, fancy dress, Halloween parties, raves, concerts, and more. It is light, comfortable, and can be worn all day long! Perfect for birthdays, anniversaries, Valentine's Day, Christmas, Valentine's Day, and Christmas!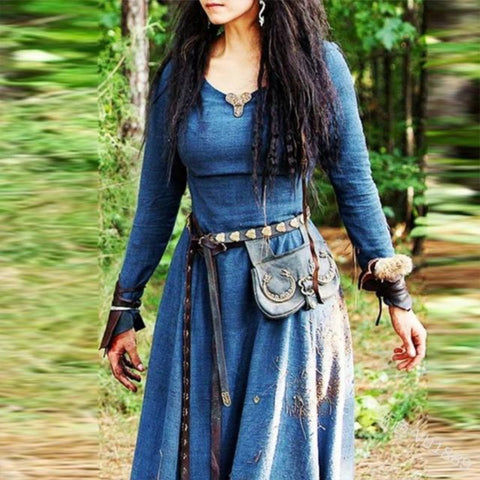 Take the party to new heights with one of our Renaissance-style ankle length dresses.
It is made from a blend of polyester and spandex. Don't forget to complete the look with fashionable accessories such as a belt, purse, cuffs, etc.
Package Includes:
1 * Renaissance Viking Long Sleeve Dress (accessories not included)
Please see sizing info below. Sizes are small!