Bunions are often associated with flat feet so placing insoles into shoes that are otherwise flat can help prevent bunions from worsening!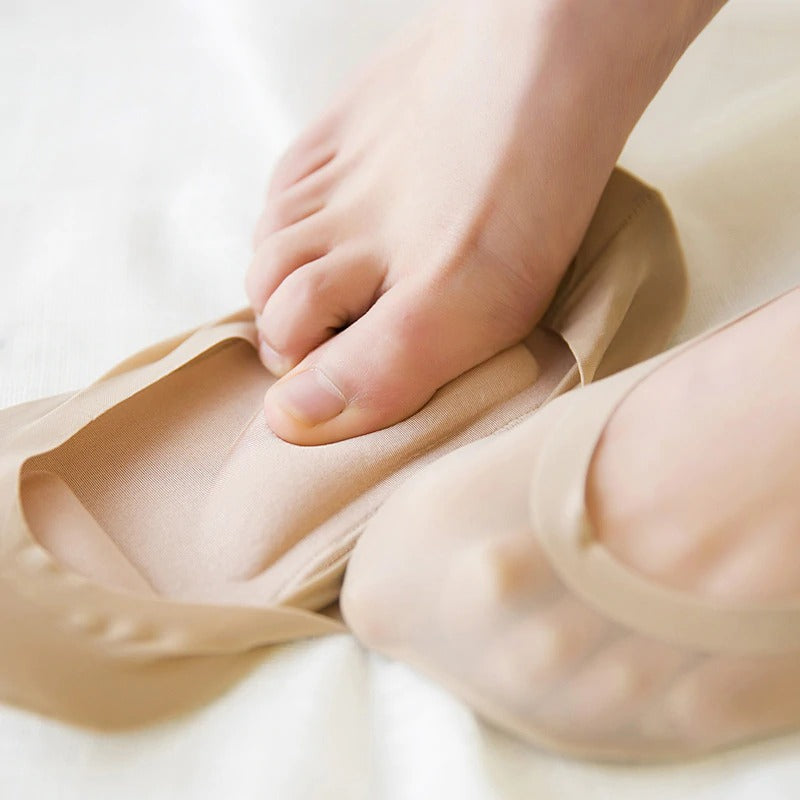 Our Plantar Fasciitis Insoles with Arch Support is designed with a soft inner 3D cushion that provides the perfect support and comfort to your feet.
These arch support socks can easily become a part of your shoes and provide you with pain relief stylishly. People with heel pains and Plantar Fasciitis can wear it for as long as they want in their shoes without being uncomfortable.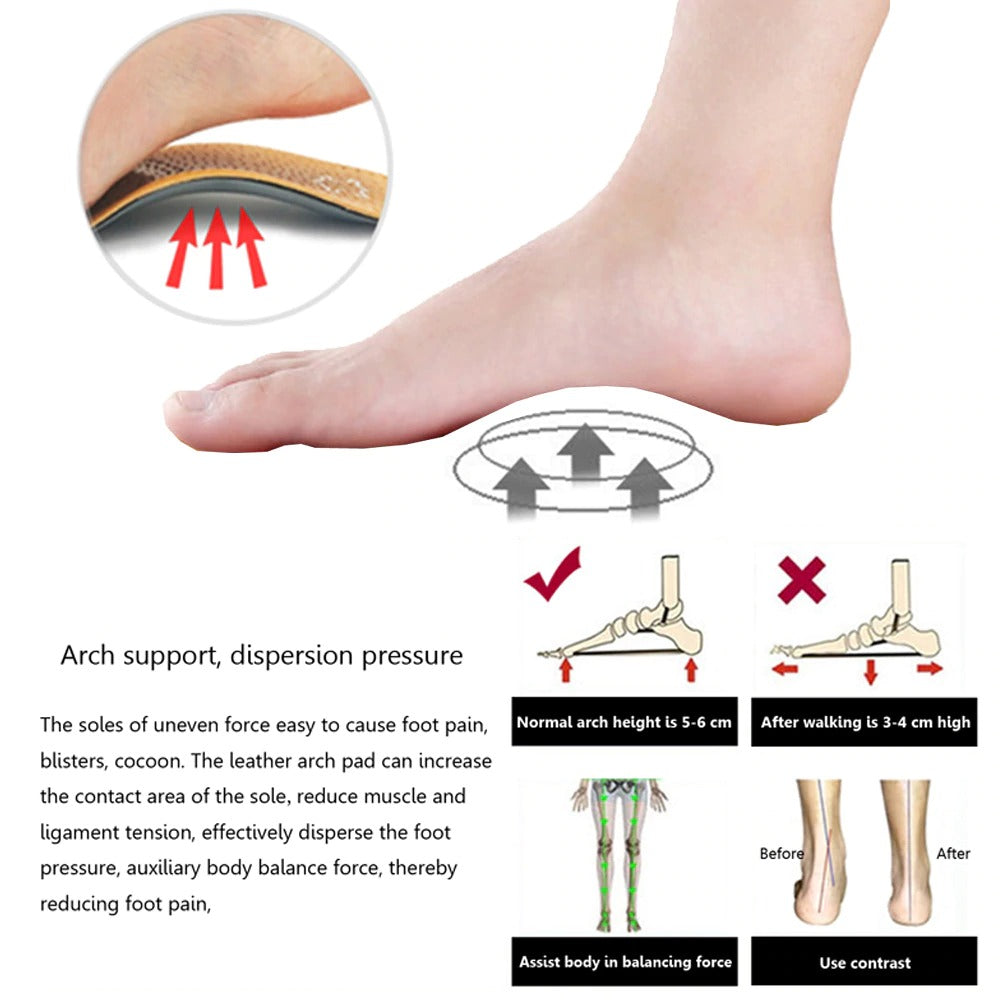 FEATURES OF ARCH SUPPORT INSOLES
Material:

 

Cotton bamboo fiber
Reduce pain and swelling:

 

Sitting in the office for long periods of time or excessive walking and running can cause swollen feet. These socks provide compression to your feet and prevent excessive swelling and pains resulting from it.
Answer to sore feet:

 

The cushioned support provides a calming effect to the lower part of the feet and drives more blood which prevents the tendency of sore feet. Enjoy walking or standing for extended periods without discomfort and pain.
Cotton bamboo fiber:

 

These arch support socks are made of a lightweight, stretchable, and breathable fabric that is comfortable on the skin. You can wear them for the entire day without feeling hot, sweaty, or itchy.
Increased utility:

 

The therapeutic socks can be worn with flats, booties, heels, sneakers, or even underneath other socks to provide your fallen arches with instant lifting support.
A great remedy for plantar fasciitis:

 

Enhanced coverage and heel support provided by these socks help alleviate pains occurring in the feet of plantar fasciitis patients. They treat heel spurs, cramping arches, and muscle fatigues effectively.
Colors available:

 

Beige, Brown, Black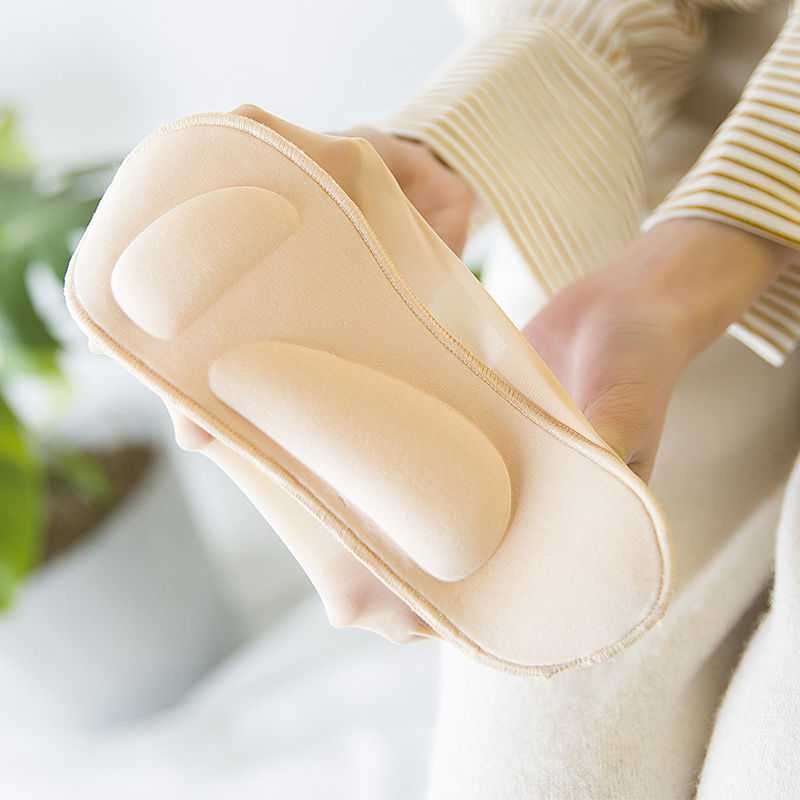 CAN THESE ARCH SUPPORT INSOLES HELP MY BUNIONS?
Bunions arise when the metatarsal shifts out of alignment, moving toward your inner foot, away from the arch. That motion pushes your phalanx toward your second toe.
Wearing any shoes without arch support can bring to metatarsalgia which refers to a painful inflammation at the ball of your foot. Metatarsalgia develops gradually and worsens if not treated. Walking, running, and standing for long periods increase the pain.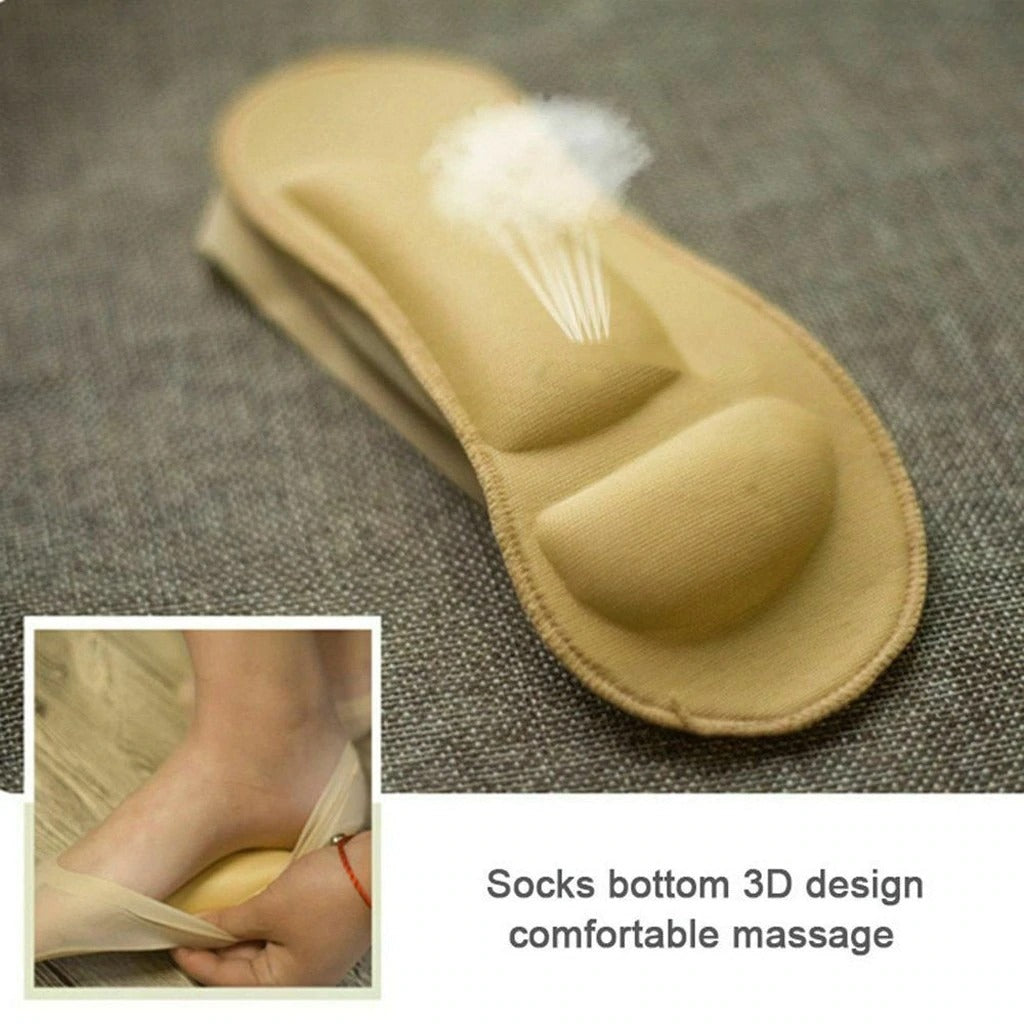 Our Plantar Fasciitis Insoles with Arch Support is specially designed for people with bunions, plantar fasciitis, or metatarsalgia! Don't be afraid to wear your favorite shoes! They won't hurt your feet if you wear the proper arch support socks!
Their durable structure also adds a layer of comfort to shoes that would otherwise aggravate bunions.