The Corrector for Severe Bunion is one of the most innovative bunion correctors.
It's designed to protect the bunion joint while wearing shoes and it comes with a toe separator that aligns and separates the big toe from the one next to it.
WHO SHOULD WEAR THIS?
The Corrector for Severe Bunion  is ideal for active people suffering from moderate to severe bunion. Once the bandage is applied and in combination with the gel toe separator, will gently realign the big toe, taking away pressure from the other toes, releasing built up tension and relieving soreness.
Perfect for walkers and ramblers, runners and cyclists alike. These can be worn comfortably under socks and shoes during any activity.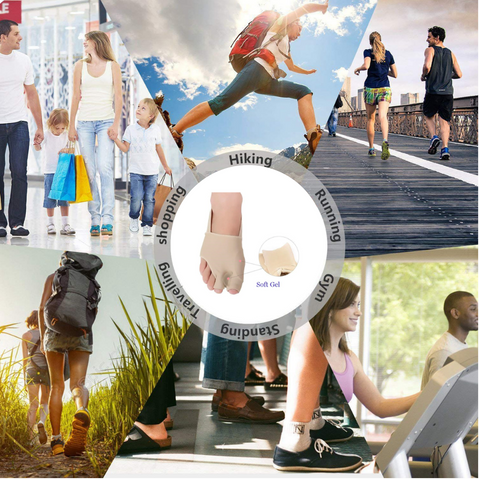 HOW WILL IMPROVE THE BUNION?

The Corrector for Severe Bunion  will gently reposition the big toe to a more natural alignment and will help to uniformly separate the toes, improving balance and gait while reducing soreness from rubbing footwear. 
The fabric provides a moderate amount of tension and stretches in both directions to allow a perfect fit. Lightweight and comfortable to wear with shoes, so you can go about your everyday life, free from pain.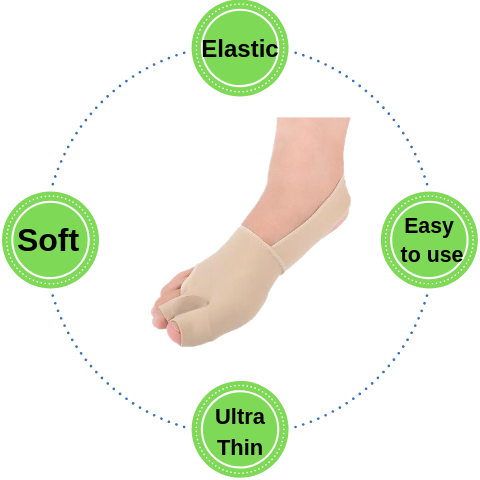 BASIC INFORMATION

Fits comfortably in most footwear to help reduce rubbing from shoes.
The unique gel memory formulation fits all kind of foot shapes.
Its has become a prime choice of podiatrists and chiropodists in the treatment of hallux valgus with the use of a bunion sleeve.
Unobtrusive, comfortable yet highly effective for immediate bunion pain and corn relief day and night – avoid bunion surgery!
Bunion pain can make sleeping difficult. Our toe separator with the bunion corrector sleeve, straighteners, splints and gels work to straighten your big toes and relieve pain, so you can get a much better night's sleep.
| SIZE CHART | Small | Large |
| --- | --- | --- |
| US | 5/8.5 | 9/12 |
| UK | 3/6.5 | 7/11.5 |
| EU | 35/38 | 40/45 |