Comfortable Tennises Can Also Be Beautiful! These shoes are suitable for any daily use, such as long-time standing work, walking, casual, floor shoes, plantar fasciitis, nursing, fishing, gardening, dress, shopping, travel, driving, jazz, tap dance, street jazz, ballet, folk dance, Zumba, athletic, workout.

Check out the features that make this shoe a great success and see why it is a great choice to compose several cool looks with maximum comfort. Cheap women's sneakers Modern and versatile women's sneakers: this style of sneakers is on the rise and is very versatile. It goes well with various styles of clothing such as pants, shirts, dresses, skirts and can compose very modern looks with blazers, jackets, and coats.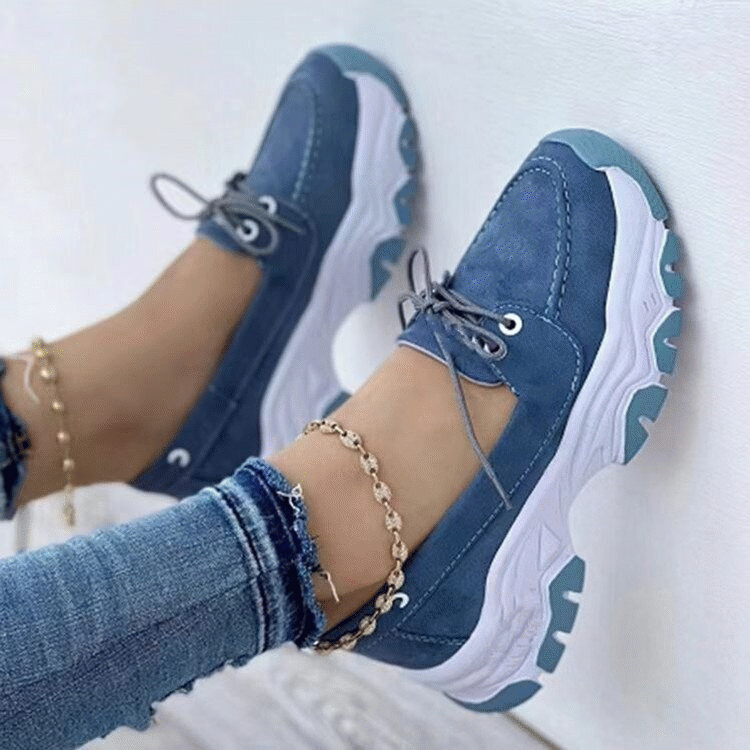 Comfortable to wear all-day This beautiful and cool women's sneaker has an internal reinforcement that reduces the friction of the feet with the shoes, which increases comfort and prevents bubbles.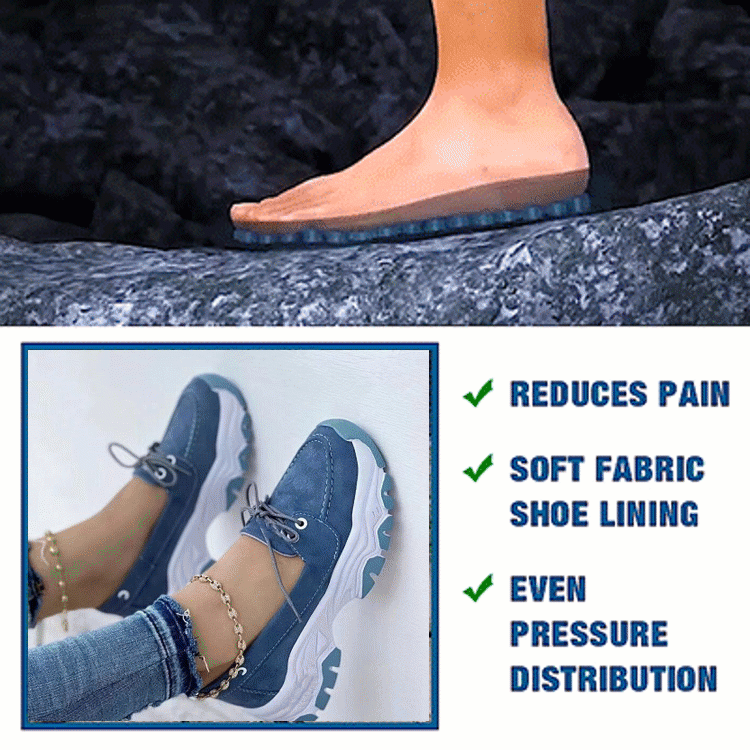 The solution to heel spurs, plantar fasciitis, foot pain and knee pain!
Do you like to go hiking, do fitness, play tennis or go cycling? Our orthopedic trainers are perfect for when you want to get back to your sporting activities. These fine orthopedic trainers are specially designed for people who want to live pain-free life at all times. Because you won't let health problems like plantar fasciitis, diabetes, foot pain or knee pain ruin your life!

Walk pain-free from now on!
Thanks to these shoes, you avoid expensive visits to the doctor and risky operations and will no longer need expensive orthopaedists. Every step you take with these trainers is softened by the sturdy and soft soles. The thick sole absorbs shock and supports the entire foot, not just the heel. The sneakers are lightweight, which makes them super comfortable and are made of breathable fabric so your feet can breathe!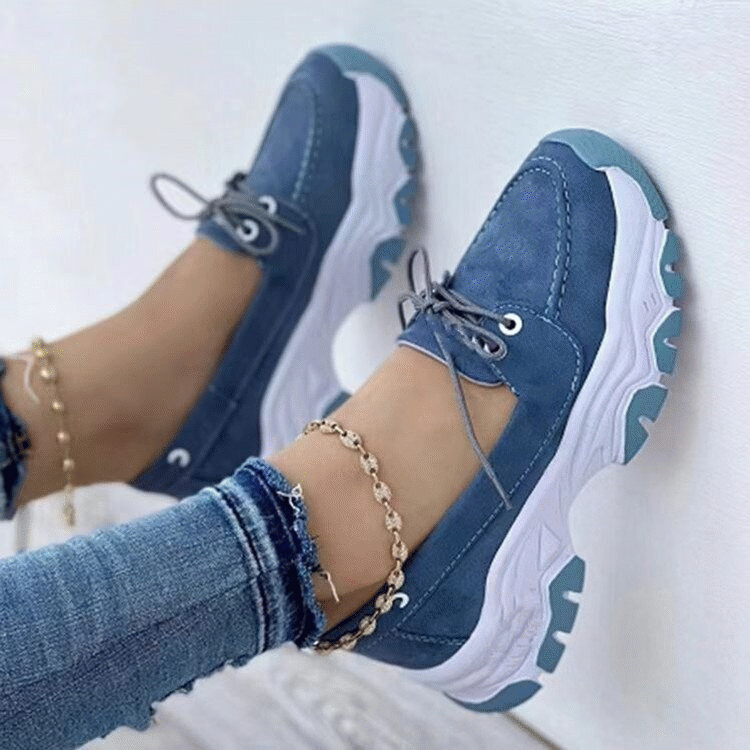 Why these shoes are the best?
✅ Cushioning – These orthopedic trainers provide support across the entire foot for maximum comfort. The sole contains a special gel that absorbs shock better than any other. ✅ More stability – The extra large sole of 1.5″(4 cm) under the heel offers more stability and the well-placed arch support guarantees a perfect fit, comfort, and better performance. ✅ Suitable for wide and narrow feet – The shoes are suitable for people with wide as well as narrow feet. ✅ Easy to wear – The soft material on the top makes it easier to take the shoe off and put it on. In addition, the laces ensure that the shoe fits well on your feet.