Introducing our ABS Stimulator, a revolutionary fitness device designed to help you achieve your abdominal goals with ease. This advanced stimulator utilizes cutting-edge technology to activate and engage your abdominal muscles, giving you a more effective and efficient workout. Whether you're aiming for a chiseled six-pack or a stronger core, this ABS stimulator is here to support you on your fitness journey.
Featuring multiple intensity levels, the ABS Stimulator allows you to customize your training experience according to your fitness level and personal preferences. With its ergonomic design, it perfectly fits the contours of your abdomen, ensuring optimal comfort during use. The compact and portable design makes it convenient to use anytime, anywhere, whether you're at home, in the gym, or on the go.
With regular use, this ABS stimulator helps to improve muscle tone, enhance definition, and increase overall abdominal strength. It works by sending electrical impulses directly to your muscles, mimicking the natural contraction and relaxation process. This innovative technology not only saves you time and effort but also maximizes the effectiveness of your workouts.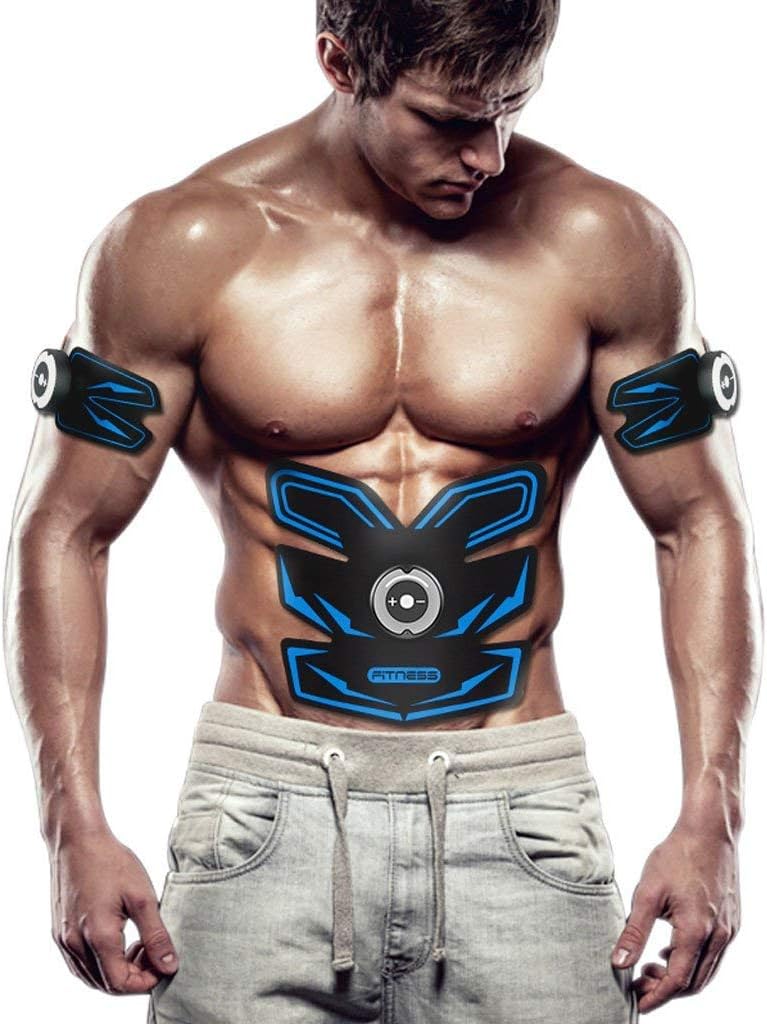 Features:
Customizable Intensity: Choose from multiple intensity levels to personalize your training and target different muscle groups.
Ergonomic Design: The stimulator is designed to fit comfortably and securely on your abdomen, ensuring a snug and effective workout.
Compact and Portable: Take your ABS stimulator with you wherever you go, allowing for on-the-go workouts and convenience.
Effective Muscle Stimulation: The electrical impulses delivered by the stimulator activate and engage your abdominal muscles, helping to tone and strengthen them.
Time-Saving and Efficient: Get the most out of your workouts with this efficient and effective tool, reducing the need for traditional abdominal exercises.
Take your abdominal training to the next level with our ABS Stimulator and experience the convenience and effectiveness it offers. Get closer to your fitness goals and enjoy the benefits of a stronger and more defined core.
Package Includes:
1 × ABS Stimulator
1 × User Manual