Choose Larger size! Runs Small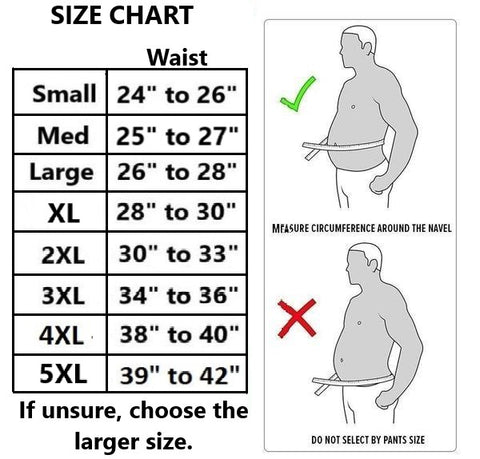 THE "SLIMMING BELT" THAT REALLY WORKS & NEVER TEARS – The StabilityPro weight loss band is uniquely designed to insulate heat and stimulate fat loss in the waist area. It works like a mobile sauna belt for your waist, burn your belly fat and make weight loss more effective. It can also help improve blood circulation & get rid of toxins by promoting sweating while exercising. 
ENJOY BACK SUPPORT & IMPROVED POSTURE – You will not only get a tummy tuck, The StabilityPro slimming stomach wrap exerts uniformed compression to support lower back and abdominal muscles, you will immediately notice improved posture as it supports your stance.
BURN BELLY FAT: The Shred Belt Waist Trimmer Promotes Weight Loss to Abdominal Area by Increasing Blood Flow To Stubborn Fat Cells. Use it Every Time you Work Out. You Can Now Maximize Fat Loss and Burn Stubborn Belly Fat Fast by Mobilizing up to 3X More Fat From Abdominal Area.
With Support from the StabilityPro Waist Trainer – you can expect:
– An awesome ab workout
– Improved circulation
– Muscle and body support that works
– Stimulated weight loss
– Improved comfort fit – Enhanced workouts
RESEARCH PROVEN:
Our Integrated ThermoAction Technology Increases Abdominal Heat and Blood Circulation by up to 15 times, Extracting and Mobilizing More Fat From Your Waist Area While You're Working Out! The Shred Belt is the Only Waist Trimmer Belt with Thermo Technology You Can Feel Working Within Minutes Only!
TESTIMONIALS

Great product! Helped me trim my waistline in days before my body building competition!! I actually won the Classic Physique Novice overall in my second ever competition!! Great product would buy again.
-Chris Kirkman

I got it to support my back while I worked out, it works just fine. Started seeing a difference in how my pants fit around my waist. I would recommend it for both, a back support and for cutting belly fat.
-Mike Aguilar

Well I didn't think it would work, But it did! I do use it all the time now when I work out.
-Anthony Henderson