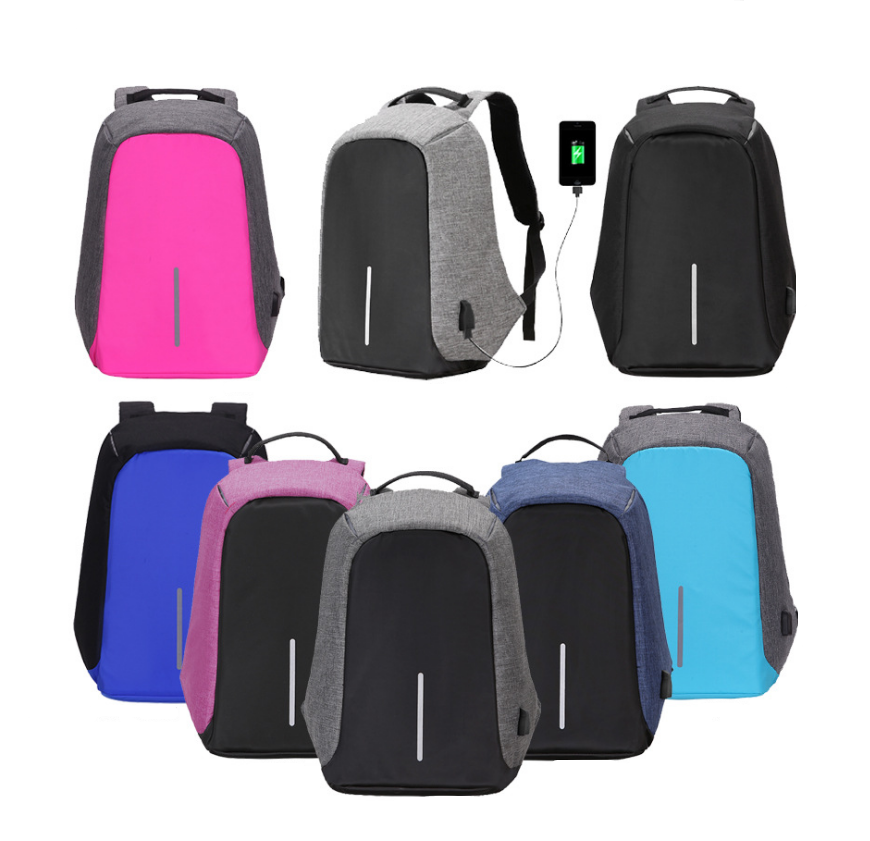 Made from water resistant durable fabric and with a reinforced bottom, this backpack is perfect for business, traveling, weekend getaways, school, shopping and other use. It is built with an external USB charging cable which offers convenient charging on-the-go.
It has over 10 compartments to put laptop, iPhone, iPad, passport, credit card, pen, keys, wallet, watch, charger, Mp3, 4A file, books, clothes, umbrella, water bottles and more. They each have different custom-made compartments so they are easy to find when you need them.
By the sides, there are two sealed pockets for added security. The soft lined laptop sleeve holds the laptop in place and avoids scratches and bumps.
The backpack is designed with two 'S' curve shoulder straps for reinforcements and comfort. It is also designed with a reflective strip that makes it conspicuous in the dark. Included with metal zippers, which are hidden at the back, and a combination lock; this backpack is theft-proof. No matter the weight of the items put in the backpack, it doesn't lose its shape.
Specifications :
Package size: 38*28*5 cm
Capacity: 36-55L
Material: Canvas
Processing methods: soft surface
Hardness: hard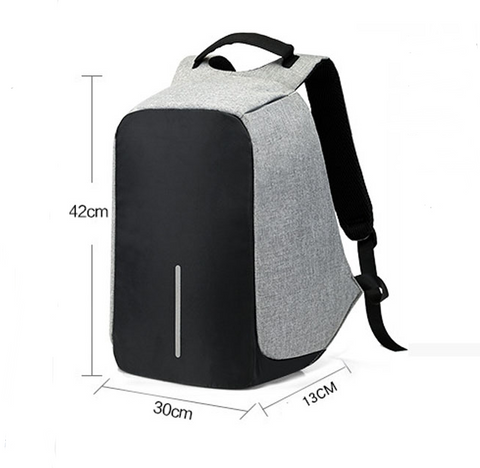 Package Includes :
1Pc * USB Charging Backpack