A comfortable pair of walking sandals is best to wear on any outdoor adventure. However, if it turns out that you've been having cuts and blisters as well as leg and foot muscle pain, it's time to ditch your footwear and get yourself a proper, comfortable pair for this summer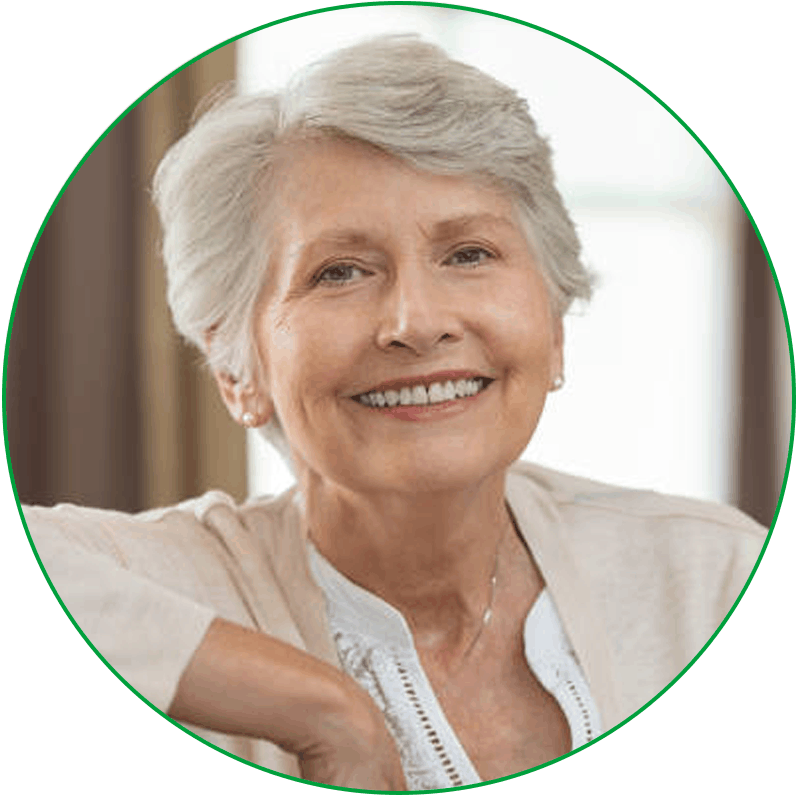 Lia, 52 yrs old, NY – "Let me tell you about my feet. I'm 52 years old and have NEVER been comfortable walking or standing and I work on my feet all day. I have plantar fasciitis, Achilles tendonitis, bursitis, bone spurs, and my ankles are locked. I also have a blood clot in my left leg that restricts blood flow so that leg swells up worse than the right. When I sit down even for five minutes and then get back up, I have to let the tendons in my legs adjust. I can't just take off walking. But, in these sandals, I am able to propel myself forward faster and easier than in the other very expensive sandals I had been wearing. I've tried many kinds of sandals and they are all okay, but none of them are as good as these sandals. I really love these sandals. THE MOST COMFORTABLE SANDALS EVER. You should try them" 
Here's one of hundreds of feedbacks from our customers. We understand your needs, and try to improve our product quality to become better and better every day. 
If you need a comfortable walking sandals, Our Summer Leather Orthopedic Sandals definitely for you.
ULTRA-LIGHT | BREATHABLE | ARCH SUPPORT | POSTURE-CORRECTION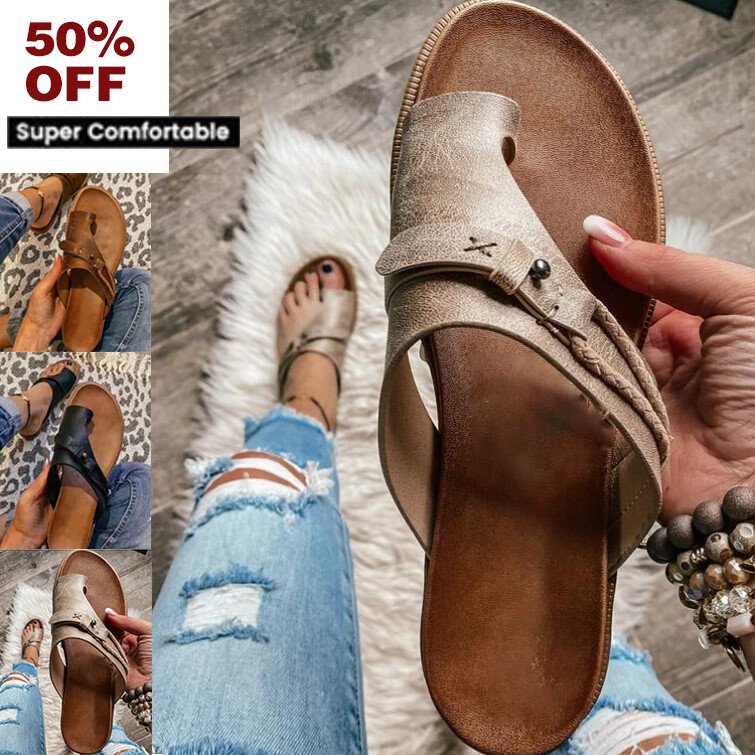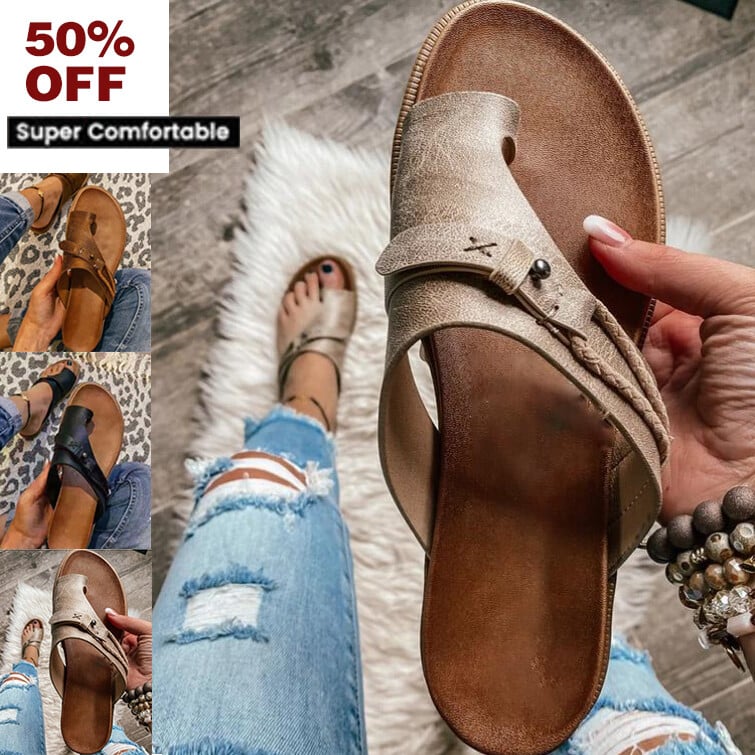 FEATURES:


High Quality Breathable Leather: our material expert made this sandals from high quality leather from Italy, which helps keep your feet sweat-free and no odor in this summer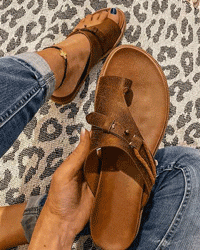 HIGH QUALITY LEATHER

.

 
ULTRA-BREATHABLE

 

AND

 ANTI-SLIP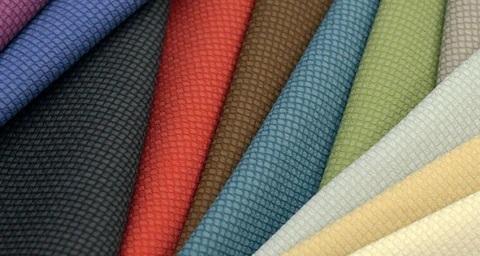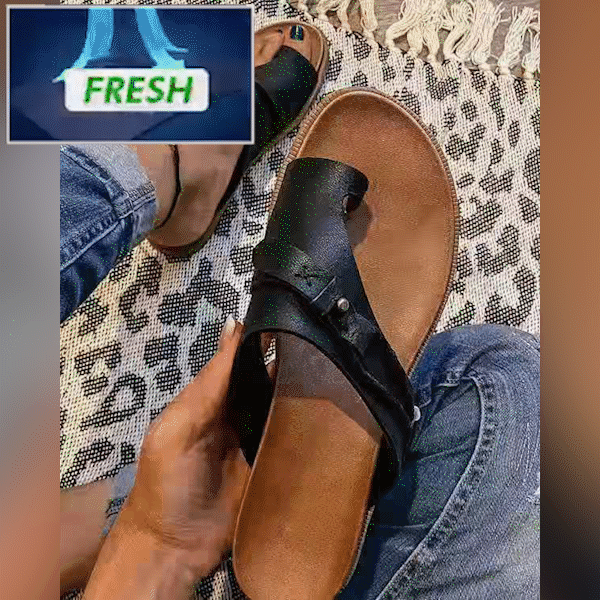 No More Foot Pain: Eliminate the pain caused by flat feet, poor walking posture and plantar fasciitis.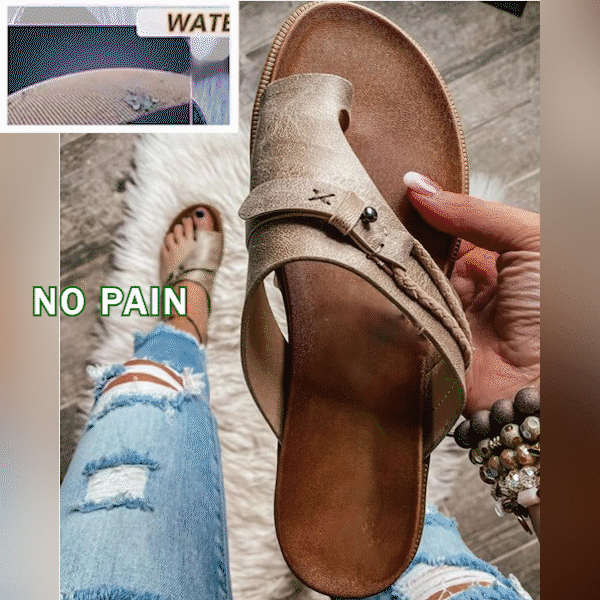 Posture Correction: Straighten your hips, correct kick knees and muscle imbalance by adjusting the structure of your feet. Moves angled toe back to the natural position while realigning the skeletal system for posture correction.
Prevents hips and muscle imbalances which can help knock-knee and bow-leg.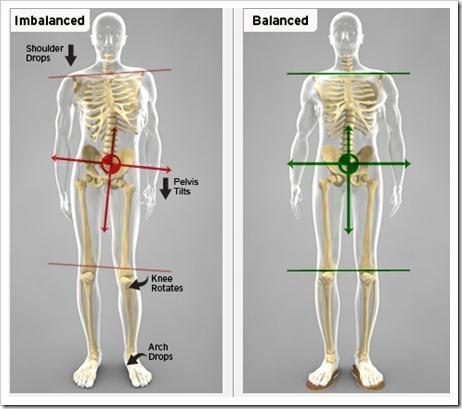 Even Pressure Distribution: Our three – arch – support design makes sure your weight is evenly distributed across the toes, arch and ball of your feet at all times.

Distribute Pressure Evenly
Correct Poor Posture
Super Comfortable For All Day Walking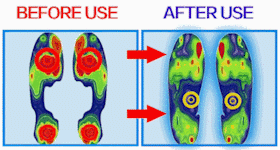 These Summer Leather Orthopedic Sandals have several different colors for your choice. We aim to provide comfortable sandals and good service to every user. We always stand behind our customers, try our best to be your best choice.
PRODUCT PARAMETERS:
Shoe Style: Sandals, Casual Shoes
Outsole Material: Rubber
Heel Height: Low Heels(1-3cm)
Shoe Width: Medium
Sole Hardness: Soft
Toe Shape: Round-Toe
Season: Spring, Summer, Autumn
Occasion: Casual, Party, Travel