A TRUSTABLE FOOT ASSISTANCE PROVIDER WHENEVER EXTRA CUSHION IS NEEDED FOR EXTENDED WALKING
SCULPTED ARCH SUPPORT | ANTI-DEFORMATION WEDGE | ODOR-FREE FRESHNESS
*This exclusive price is only available for a limited time*
Does walking feel uncomfortable and painful?
The Groovywish Shoe is what you need: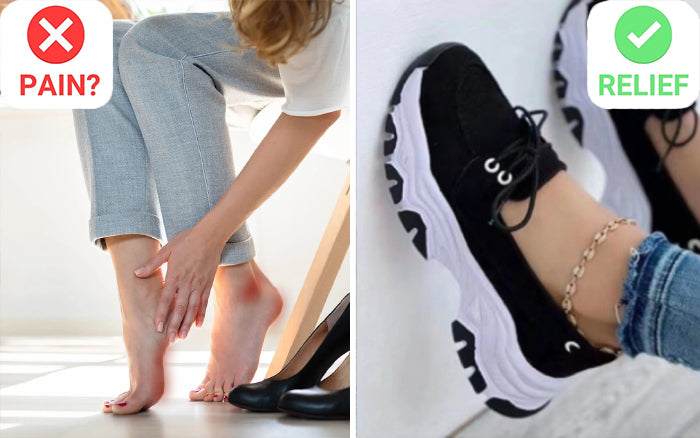 What makes Groovywish different?
Lifting Arch Support Footbed – This insole distributes pressure from heel to toe, maximizing energy and soothing nerve compression. Its orthotic structure also levels your hips, stabilizes your feet, and corrects your knees in case they have muscle asymmetries.
Satisfied With Breathable Feeling – Comfy breathable lining and low-top design provide great sweat absorption ability, maintaining coolness and ultimate hygienic wearing condition.
Anti-collision Round Toe – 

The toe part is covered with a thick and spongy PU cap to deal with all hurtful crashes, while the spacious round head and a light angle-up make it exceptionally safe for wearers and alleviate heel tension.

Stylish Footwear For All Seasons – 

The simple slip-on is a combination of leisure and fashion, making you walk in ultimate support in any outfit like uniforms, jeans, and skirts without looking stiff or behind the trend.

Slip-free Outsole – Despite the comfy lightness, platform sneakers allow you to stand without an unbalanced feeling.

Geiasou Innovative Pain Relief Arch-Support Insoles
Geiasou Orthotics Insole is designed to

 

support your longitudinal arch

 and 

provide the alignment

 needed to 

reduce over-pronation

. They also help 

relieve foot injuries

 caused by repetitive stress by absorbing shock, providing cushioning, and transferring pressure away from high impact areas.

The Geiasou Orthotics Insole utilizes 

premium, shock absorbing materials

 designed to cushion and support the body while protecting the foot.

A key goal of Geiasou Orthotics is to provide alignment and to keep the foot closer to the neutral position throughout the gait cycle which 

reduces stress on the plantar fascia, knees, hips and back.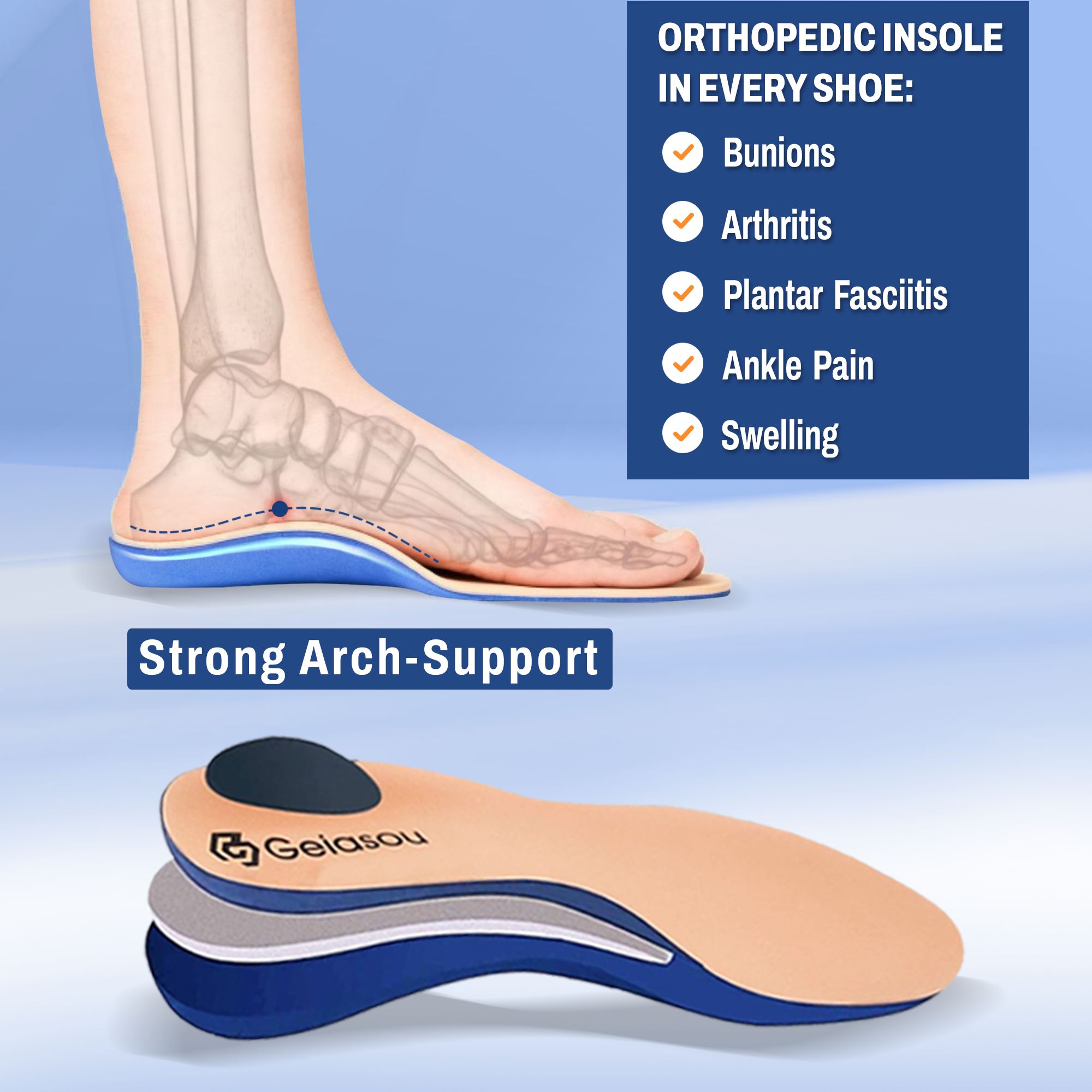 Size Guide