Thom™ Crocs are non-slip and anti-skid, giving excellent traction and grip while preventing slipping and sliding.
Sore feet and heels are extremely inconvenient after a long day at work, going shopping with friends, or simply walking your dog. Meet the Thom Walking Croc, a stylish and comfortable shoe. The Thom Walking Crocs are practical women's shoes that may be used for a variety of circumstances. A spacious, protected toe box helps to minimize skin irritation and toe stumbling. The Thom is a simple-to-wear, easy-to-adjust shoe that will take you from work to town in perfect comfort and elegance.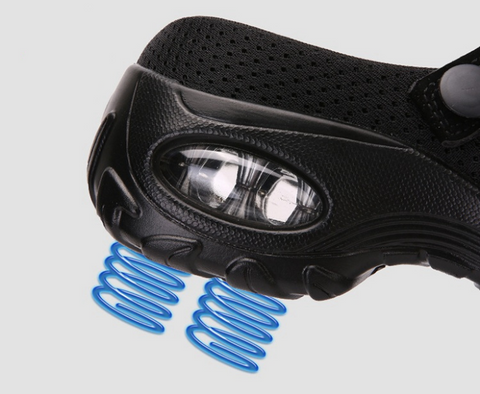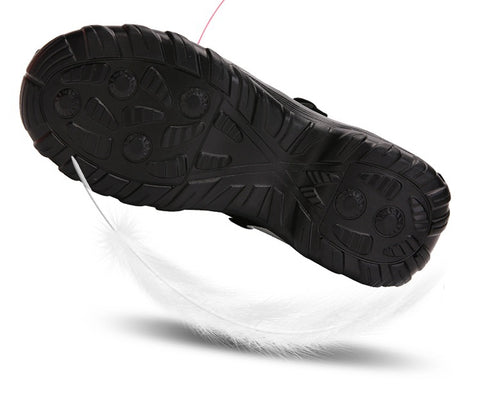 SAY GOODBYE TO PAINFUL FEET!

Say goodbye to sore and achy feet.

Keeps your feet dry and comfy.

Perfect for any outdoor activity.

Great traction and grip – rain or shine.

Modern comfort and style.
SLIDE YOUR FEET INTO THE CLOUD!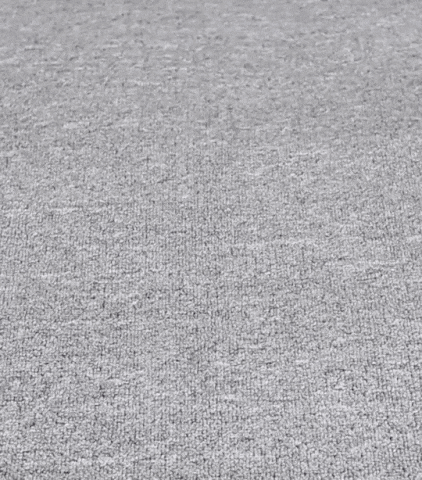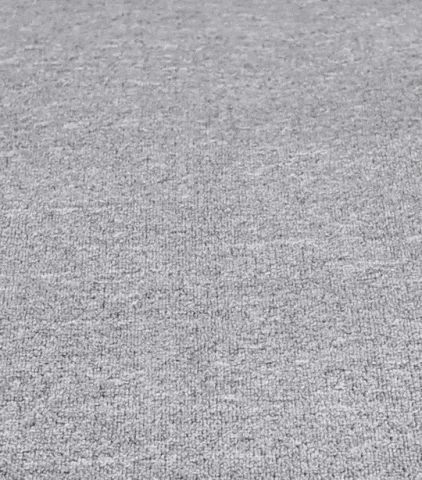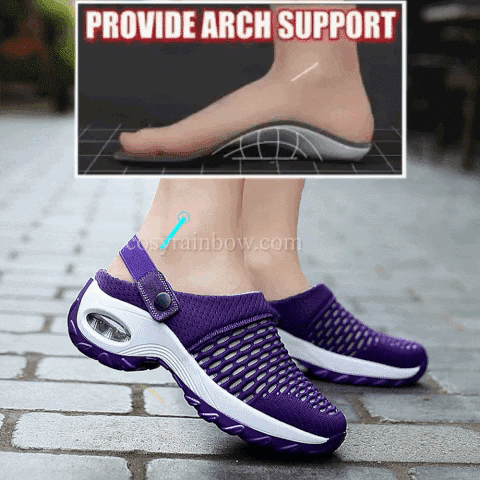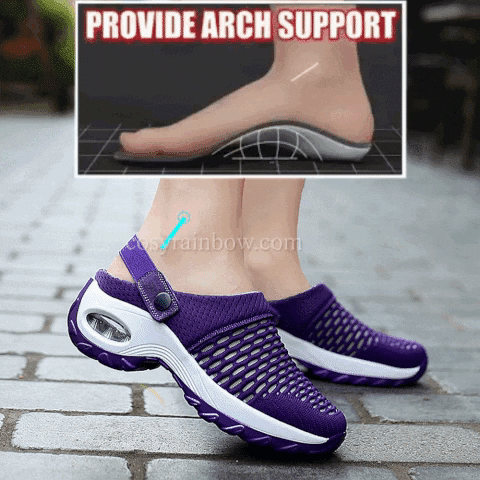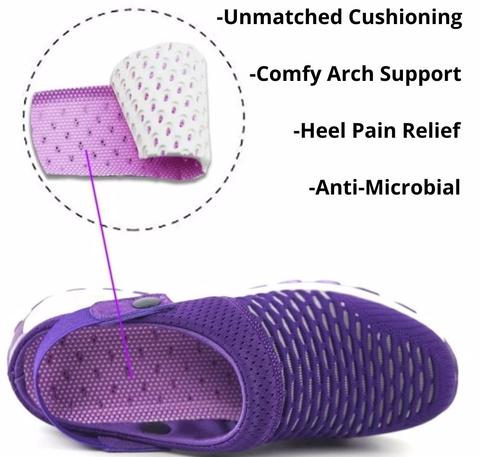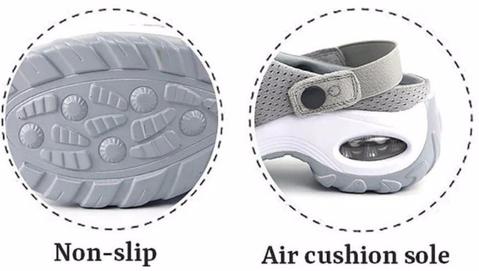 Flexible, light, fashionable, and really comfortable! You can stand all day without getting tired.
The unique ortho-cushion system softens impacts with the superior orthotic insole and ergonomic cushioning sole, making every step you take relaxing and comfortable.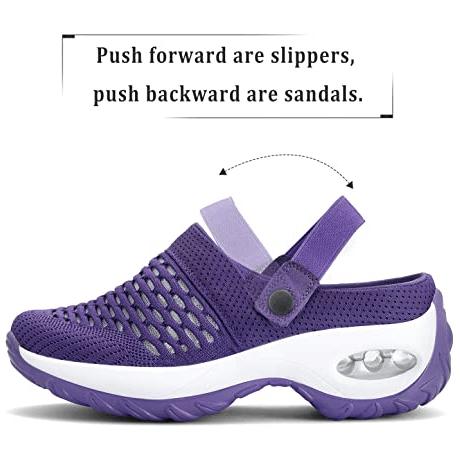 Ultra-light and flexible, with a simple slip-on design that is both waterproof and sturdy, so you can enjoy your favorite activity in comfort and without pain.
Ideal for long days on your feet, walking your dog, or a variety of daily activities such as nursing, camping, fishing, gardening, shopping, cooking, and even traveling!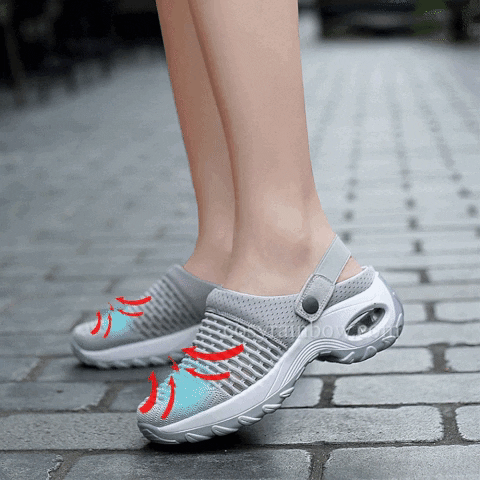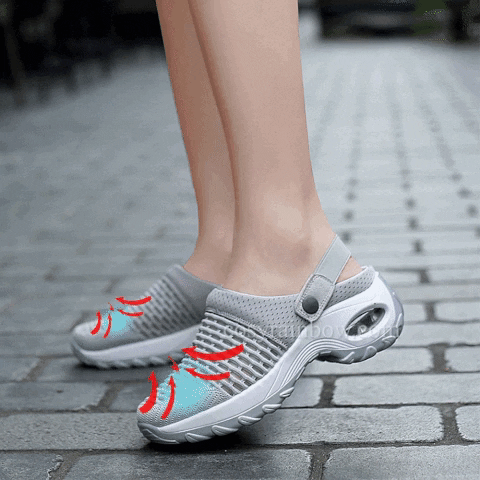 NEW ADAPTIVE SOLE DESIGN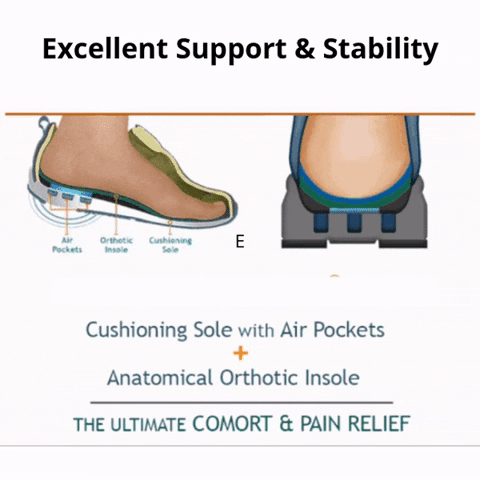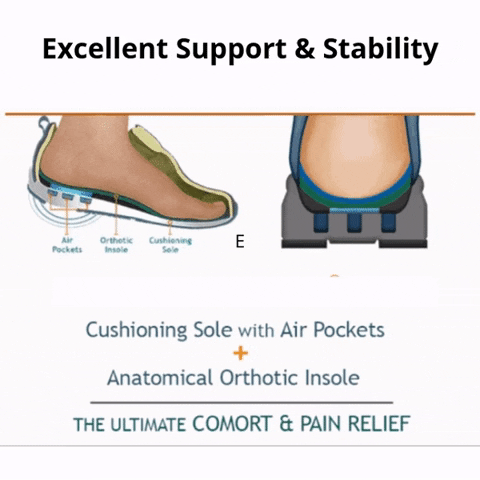 Our one-of-a-kind adaptable sole gently embraces your feet, greatly reducing foot and heel pain for all-day comfort. Our premium material is both comfortable and supportive, improving the alignment of the foot and leg to increase your comfort and assist relieve stress and pain on the heel.
Sizing tip: If you're usually in between sizes, we suggest choosing the next size up for best fit.
Foot Length (Inch)
 US Size
8.18
4  US = 35 EU
8.38
4.5 US = 35

 

EU
8.5
5 US =

 

(35 – 36)EU
8.75
5.5 US = 36 EU
8.8
6 US = (36

 

– 37)EU
9.0
6.5 US = 37

 

EU
9.25
7 US = (37

 

– 38)EU
9.38
7.5 US = 38

 

EU
9.5
8 US = (38

 

–

 39

)EU
9.69
8.5 US = 39

 

EU
9.88
9 US = (39

 

–

 40

)EU
10.0
 9.5 US = 40

 

EU
10.19
10 US = (40

 

–

 41

)EU
10.31
10.5 US = 41

 

EU
10.5
11 US = (41

 

–

 42

)EU
10.69
11.5 US = 42

 

EU
10.88
12 US =  (42

 

–

 43

)EU