💕"Hearts forever intertwined under the watchful eye of God." 💕


This horsehsoe cross is made of recycled horseshoes and is hand-made, which can bring good luck to love!

💘
These feature a natural cross sealed and a distressed or shiny heart. The flower will be burlap in what is available at the time.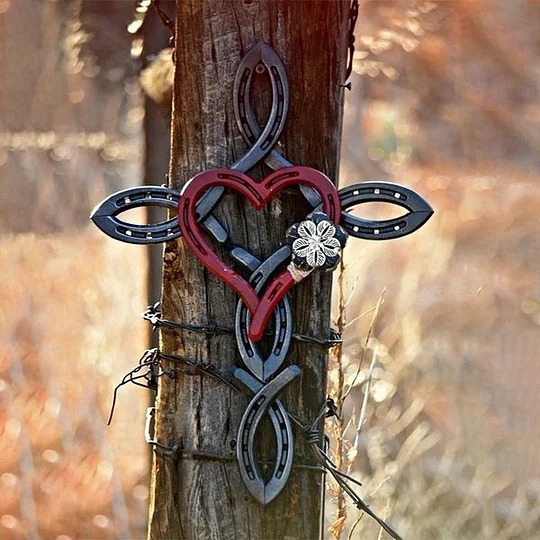 This beautiful horseshoe wreath is painted . It is adorned with a galvanized welcome and metal flower.

The horseshoe is shaped like a crescent moon, symbolizing the creator of life and the image of a great mother.

This Natural horsehsoe cross with heart is made of recycled horseshoes, adhering to the concept of environmental protection, and discovering the goodness that can be used in life, each one is unique.
PERFECT GIFT: This is the best anniversary, engagement, wedding and Valentine's Day gift for the people you want to give.🎁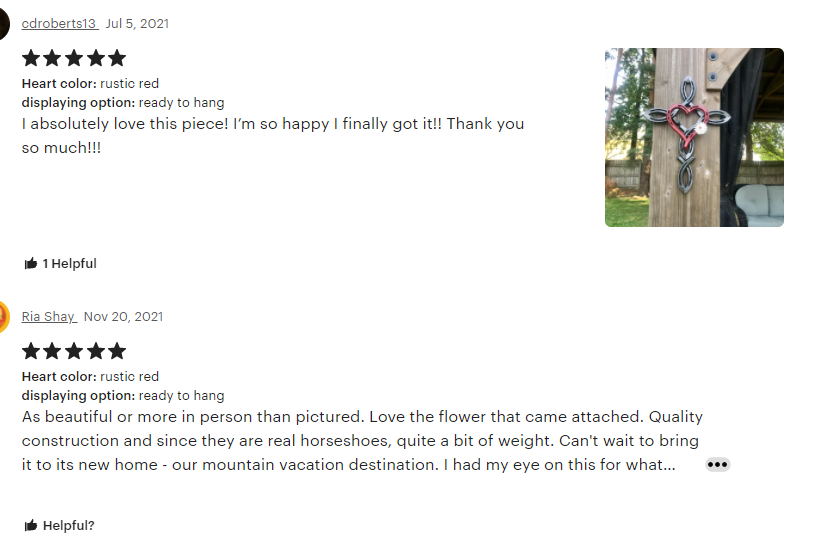 P.S.This item may naturally rust over time when hung outdoors and in a humid environment.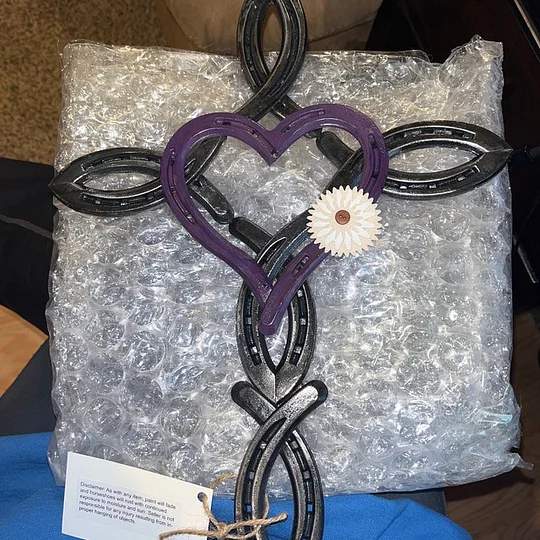 Materials: recycled, horseshoe heart,outdoor, metal, bell.
SIZE:16″x12″