Premium, HIGH comfort socks. Buy for yourself or someone you care about. The socks don't restrict blood flow.
The super soft, special elastic cuffs sit gently and comfortably against the skin without leaving marks or imprints. Stay in place and don't fall down like cheaper alternatives.
Heidi Parsons submitted this photo of her journey using the Bunion-Relief Diabetic Crew Socks. Congrats on the success!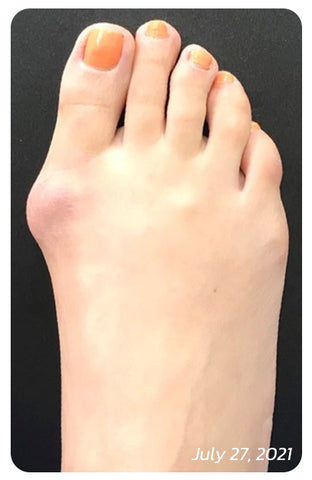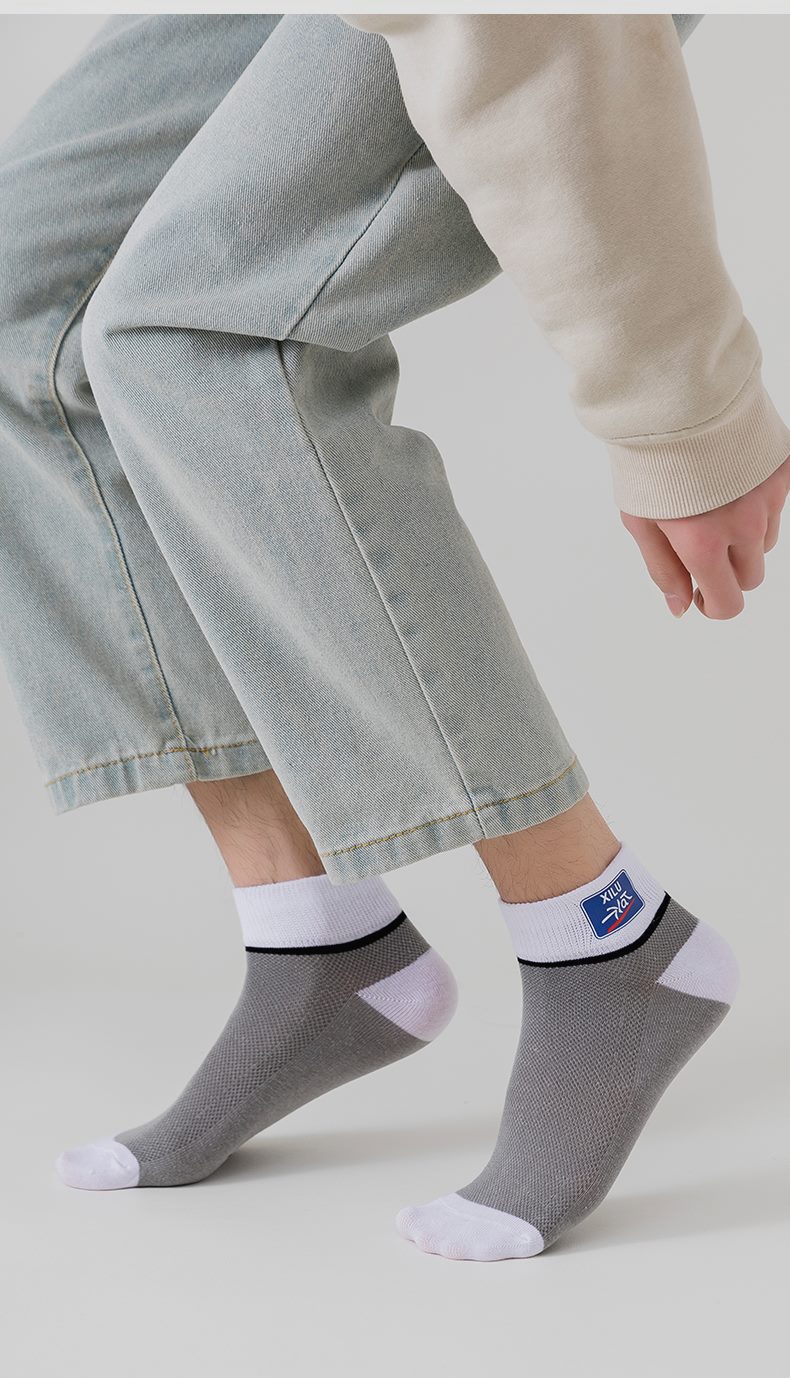 "I have bunions galore and they're beginning to rest on the lining of the soles causing irritation. Found out about this Bunion-Relief Diabetic Crew Socks and it fixed the problem. This socks has not like the bunions pads to pulls my skin. A friend then recommended me to try this and it is conveniently comfortable and no mess like the pads that needed to stick with adhesives. The first time that I've used it I can already feel relief and it also helps me to keep my big toe in proper alignment. It's been weeks now and I'm proud to say that this socks has remarkably helped my bunion, my feet feel better and there are no more occasional pain even when I wear shoes. I can even go for a run or play sports games now perfectly fine. If you have a bunion I would HIGHLY recommend these socks."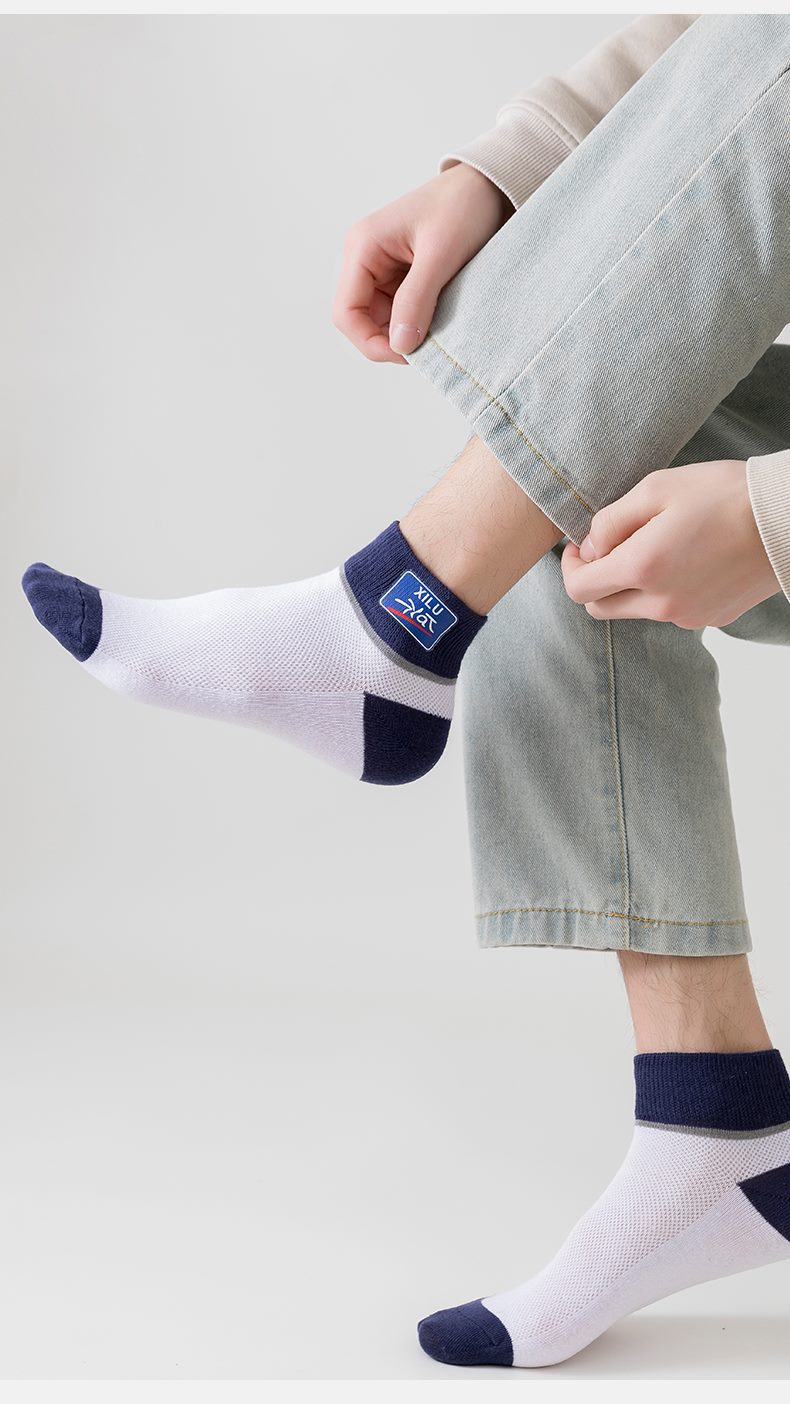 Why you will love these socks:
• leave no marks or imprints on the skin
• flat seems that don't chafe, feel like seamless
• soft cotton that breathes and helps keeping your feet dry
• perfect for long days
• more comfortable than "regular" socks
• don't restrict blood flow in feet
• also recommended for diabetics
• high quality that you can really feel
• made in Europe according to EU-standards
What are Bunions and What Causes Them?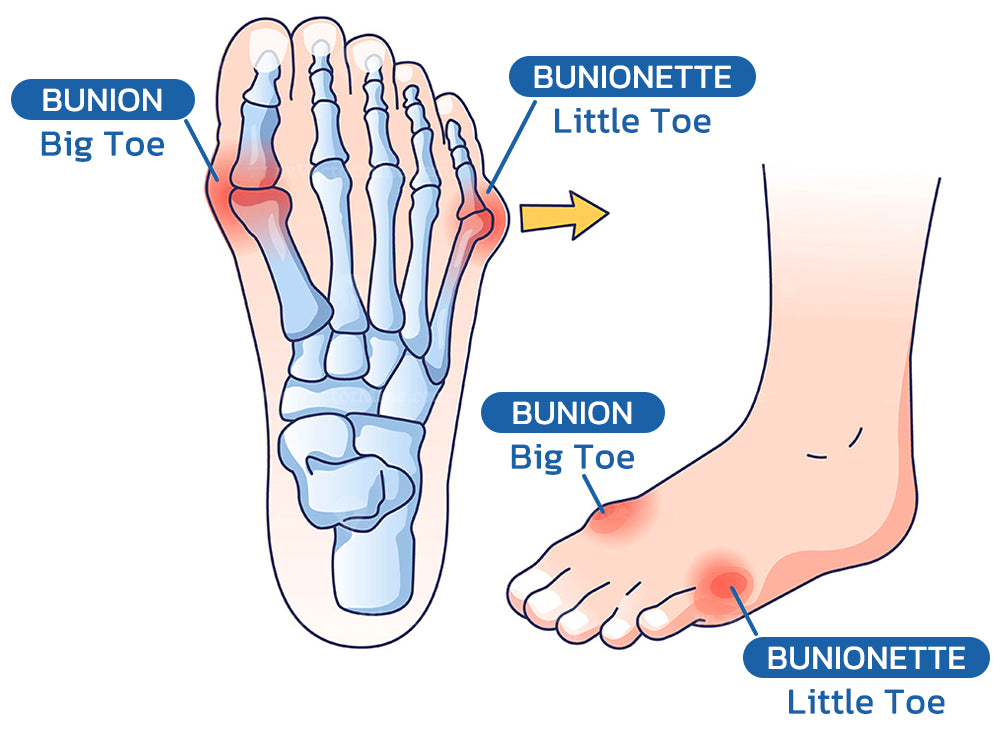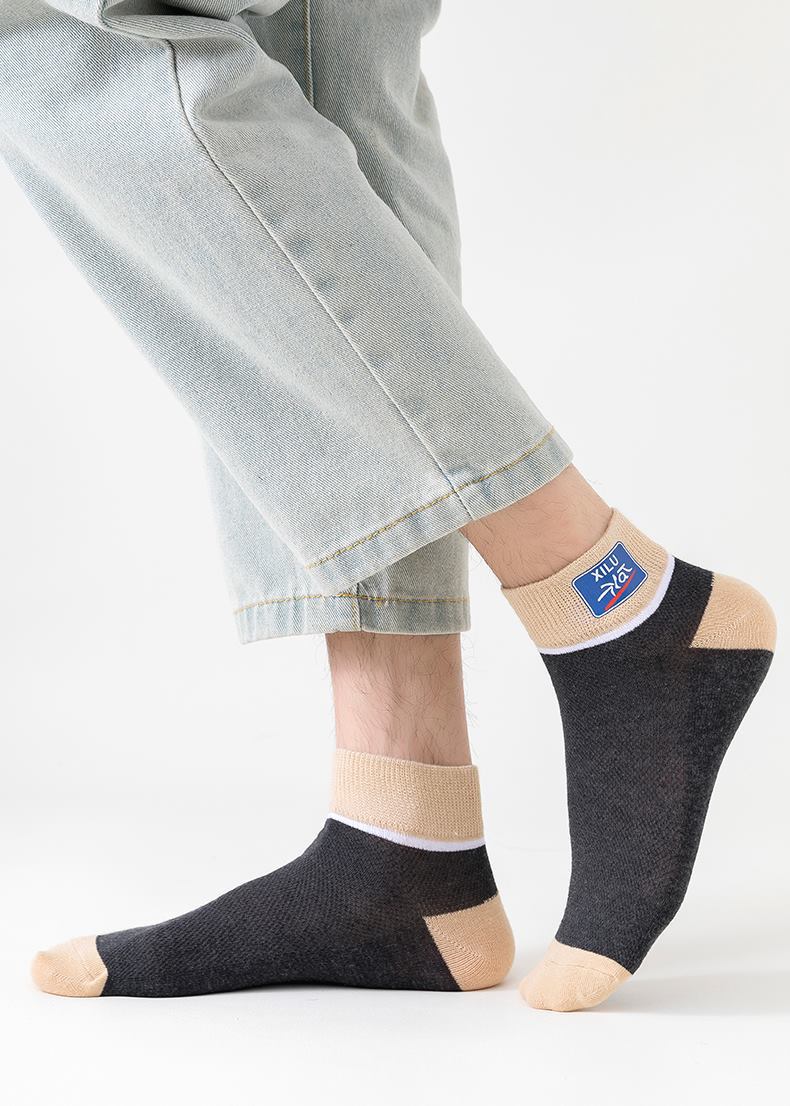 Highly recommended for both women and men of any age!
The elastic band does not leave imprints on the skin and the socks are therefore highly recommended for diabetics and people with problematic blood circulation or sensitive to pressure, e.g. fibromyalgia.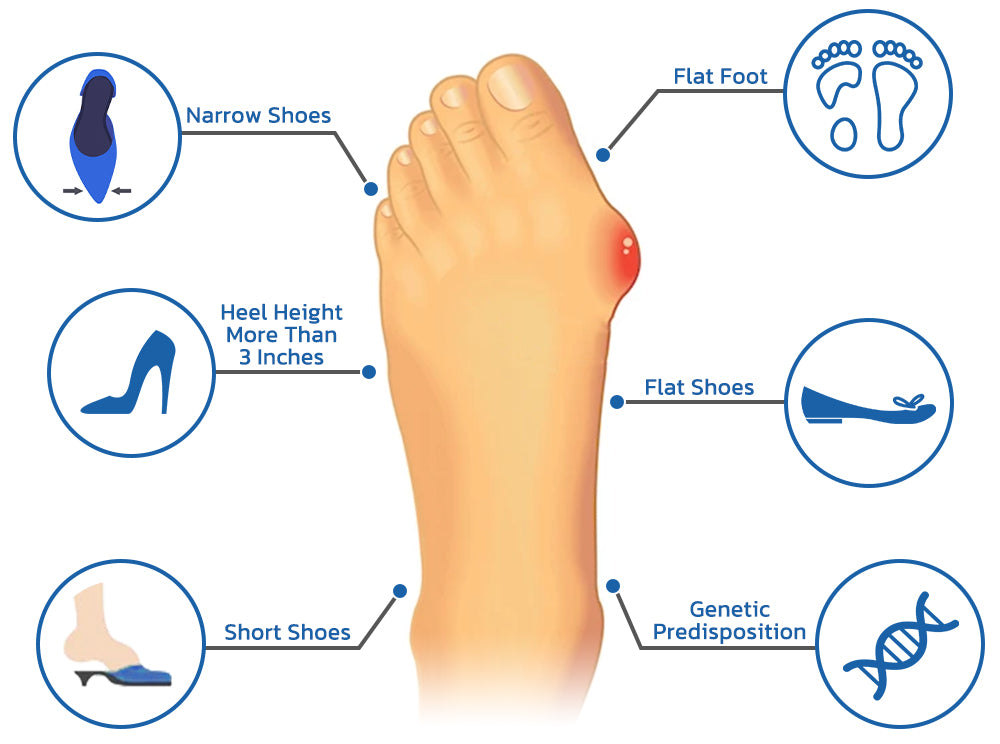 Made of premium cotton fabric consisting of 80% cotton, 11% polyamide, 7% polypropylene and 2% elastane. The socks are intentionally not 100% cotton to maintain their shape and fit even after washing.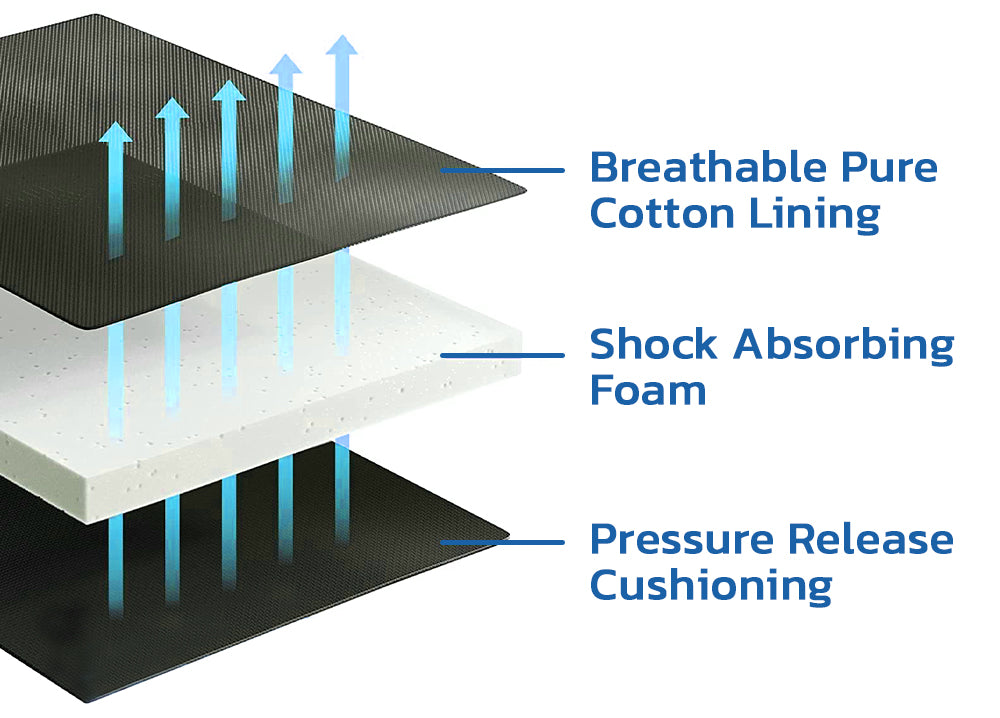 Can be machine washed in 40°C/105°F but preferably in a laundry bag. As with all socks, they should not be tumble dried to prevent shrinking. For maximum lifespan wash in 30°C/85°F.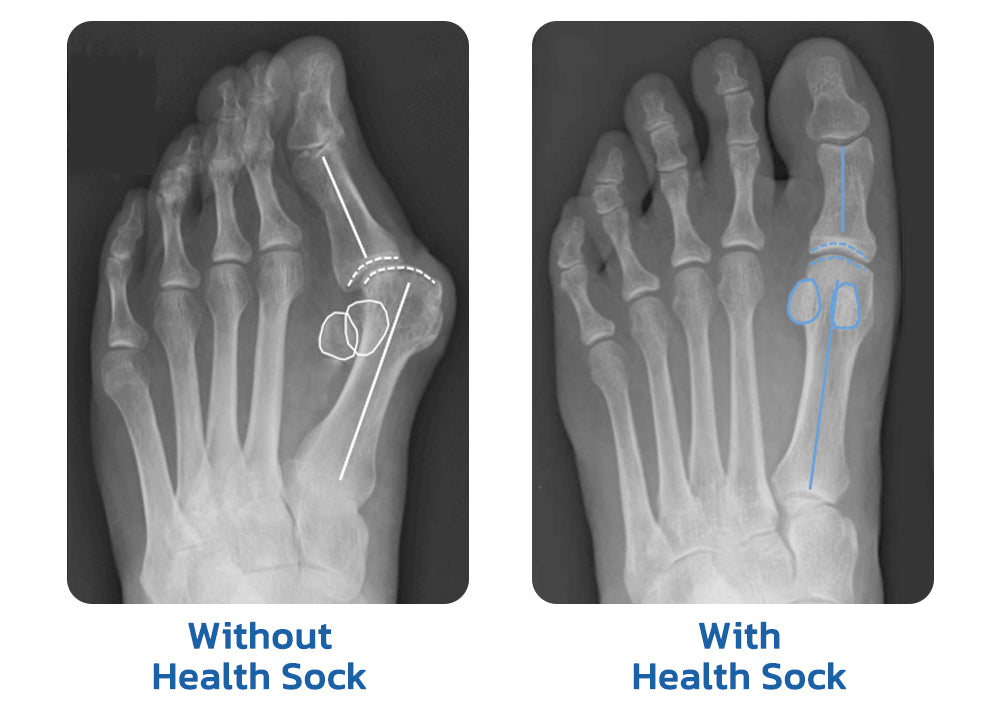 These are quality socks that cannot be compared to cheaper alternatives.
This sock helps stimulate the lymphatic system, so lymph fluids circulate throughout the body, increase circulation, reduce pain and swelling, speed up your metabolism, relax tense joints.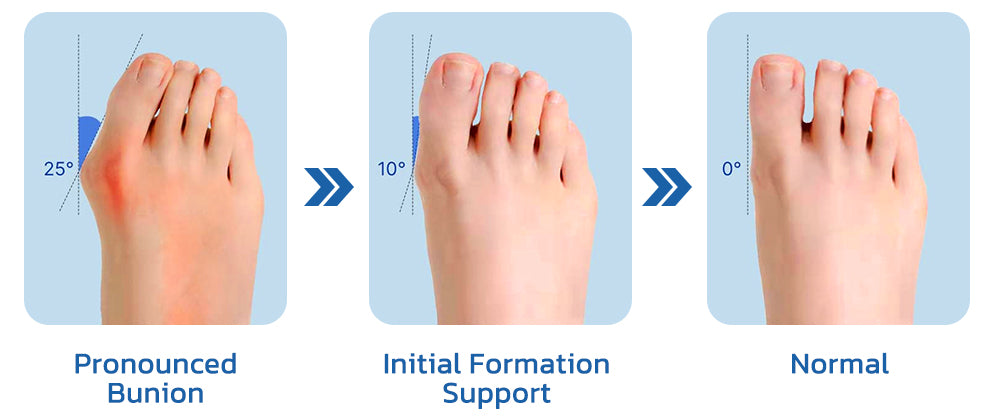 Maybe the best socks you will ever have.
Made in Europe and sent from our warehouse in SWEDEN. We ship worldwide!
What Makes This Bunion-Relief Diabetic Crew Socks Be The GREAT CHOICE?
✅ Correct posture and bunions. They eliminate pain by realigning the fingers to their initial position and thus reduce stress on the joints.
✅ Improve circulation. They provide better blood circulation and facilitate the return of venous blood.
✅ Reduce swelling. Thanks to its ergonomic design you will be able to reduce the swelling of the feet from its first use.
✅ Comfortable and easy to put on. As it can be used discreetly in any situation, you will be improving your bone posture while walking.
✅ Universal size. You won't have to worry about the size, thanks to its ergonomic design it adjusts to the natural size of the foot from the first use.
Diabetic socks.
Quantity

:

 10

-pack

Type / style

:

 

Comfort socks (unisex)

Health / hygiene

:

 

Does not leave marks or imprints on the skin

;

 

does not restrict blood flow

Fabric type

:

 

Cotton

Attributes

:

 

Non-restrictive cuffs

;

 

flat seam

Washing instructions

:

 

Machine wash 40°C / 105°F (30°C / 85°F is recommended)

Fabric specification

:

 

80% cotton, 11% polyamide, 7% polypropylene, 2% elastane

Made in

:

 

Europe
If left untreated, bunions can cause uncomfortable pressure, pain, and limited mobility, even leading to hammer toes and osteoarthritis in the base joint of the big toe. There are multiple other causes and contributing factors to bunions, some of which include:
Obesity
Previous injury or surgery
Joint diseases such as rheumatoid arthritis, gout, and pseudo gout
Flat fee
Genetics
Wearing ill-fitting or tight shoes, especially high-heeled shoes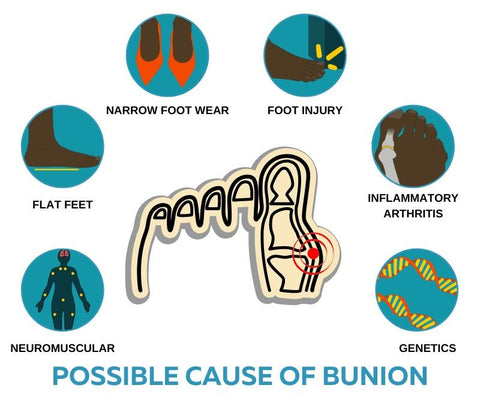 With thousands of verified 5-star reviews, what is it about this product that has people celebrating?
"I have had bunions for years, and these Orthoes™ Bunion Relief Socks are the very first product that has corrected them. I am a firm believer with these socks and would recommend them to anyone suffering from this condition." – Odila Graf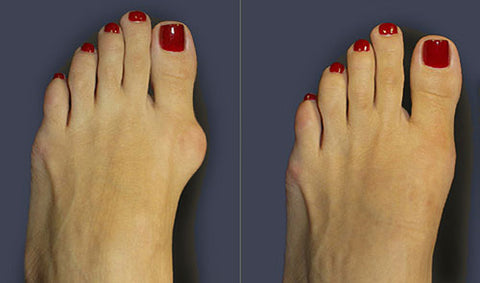 "My mother had bunions and she wanted surgery, but I told her about this product and she tried it. She has wide feet and bunions on both feet, and wearing these socks is the only way that she can comfortably wear heels. It helped her walk all day long and keep her bunion from getting worse. We're so happy that we found Orthoses!" – Frieda Warner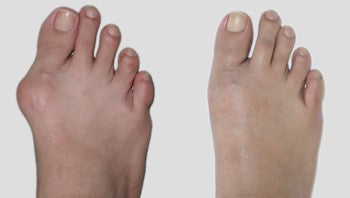 "Super grateful I found these Projoint AntiBunions Health Sock! These are amazing! I have a Taylor's Bunion on my left foot. Both are very painful and I had almost decided it was time to see a doctor when I discovered these. The very second I wore this sock it stopped hurting because of the support it gave on my foot and it fixed the problem. My bunion keeps improving day by day every time I'm wearing these. Highly recommended!" – Clerence Mueller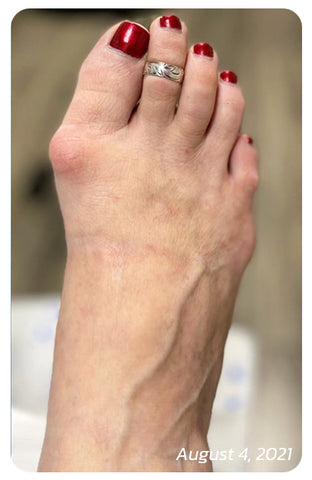 "I really believe this socks has prevented my bunion from worsening. I developed a very bad and painful bunion causes by standing for a long time at work while wearing a very uncomfortable shoes. It's too late when I notice the bunion isn't getting worse. And they always get worse. I ordered this Projoint AntiBunions Health Sock to give it a try and I'm so thankful for that. My bunion really got the support it needed with this socks and it improved a lot than before. So overall I'm pleased and I'm glad I purchased it." – Kyle Braun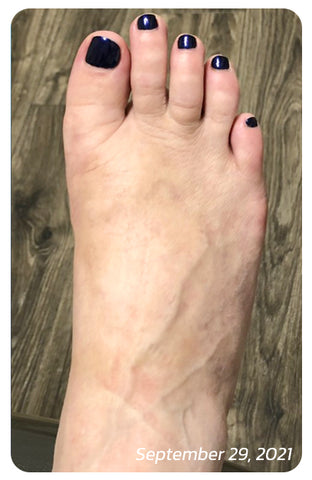 (US Shoes Size: 3-18 / EU Shoes Size: 33-53)📏
✈

Delivery time>>
worldwide 10-20 days

⏰

Handling time>> 
Ship within 8-24 hours after payment.

😊

Returns>>

 
Fast refund for any dissatisfaction within 30 days, 100% money-back guarantee.
🚢

Shipping>>
.
We'll arrange the fastest shipping for you.
Free Shipping On Orders Over $79
⚠Be wary of China's low-quality cheap goods scam