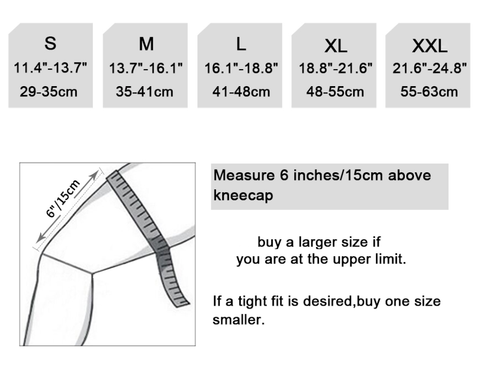 REDUCE KNEE PAIN – This knee support brace is made with elastic, silicon and nylon. With it's absorbent comfort it is a skin friendly solution to reduce knee pain and knee discomfort and help to prevent knee injuries. The nylon gives this product a no fade feature. Along with this, it has a metal spring for more knee protection for arthritis knee pain relief.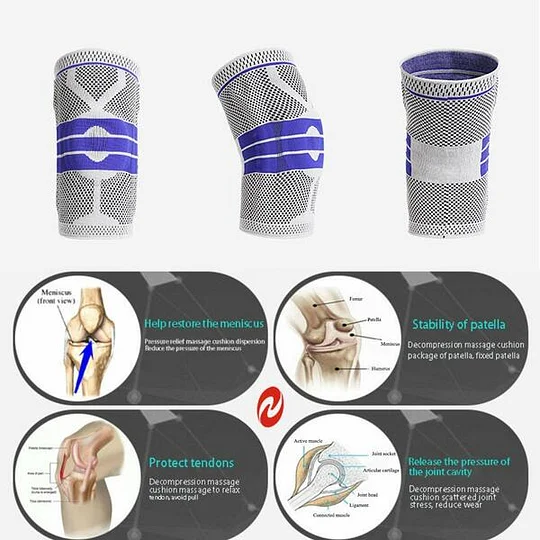 PROTECTS YOUR KNEE – This patella stabilizer knee support brace uses three-dimensional cross-section covered fiber. It is able to act as both a Meniscus tear protector and an ACL tear protector and still allows breathable movement of the knee.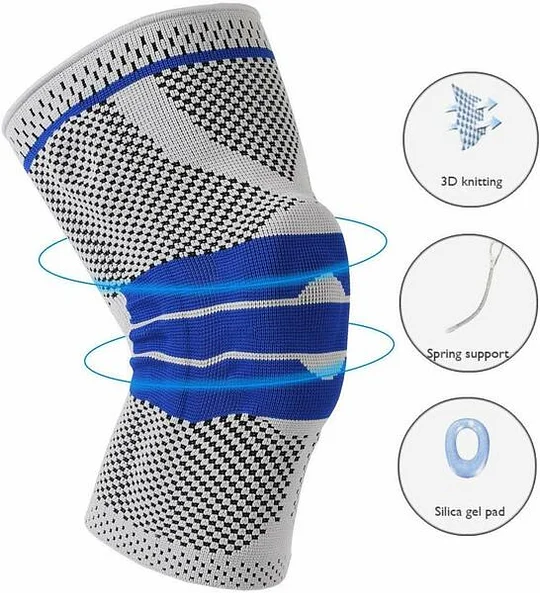 HIGH QUALITY & DURABLE – This sports knee brace has high quality construction and stitching whether you need a basketball knee brace, football knee support or any functional sports knee pad.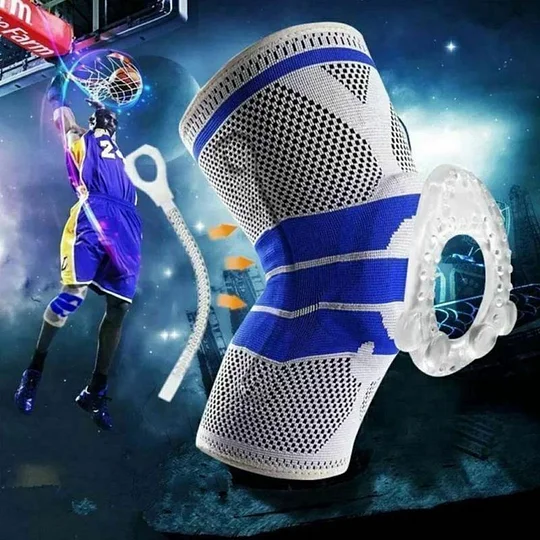 JOINT STABILITY – The anatomically contoured silicone gel pad surrounding the knee cap captures and redistributes pressure to protect against overloading the tendons and knee cap.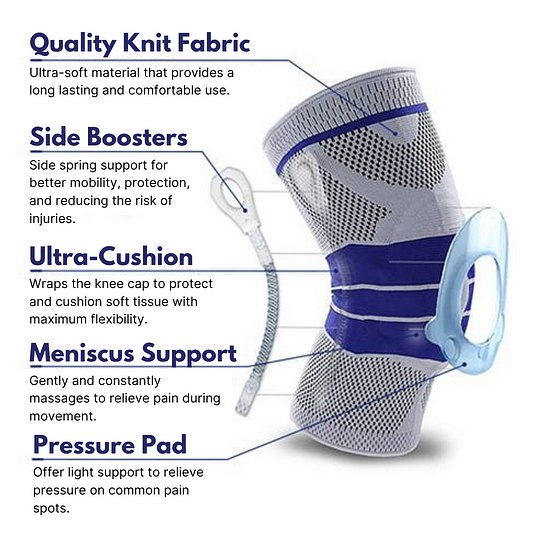 KNEE REHAB SUPPORT – For those who have just had a knee operation and are looking for a knee recovery option this kneepad can help with patellar instability or weak knees. This is the only knee sleeve that you will have to buy.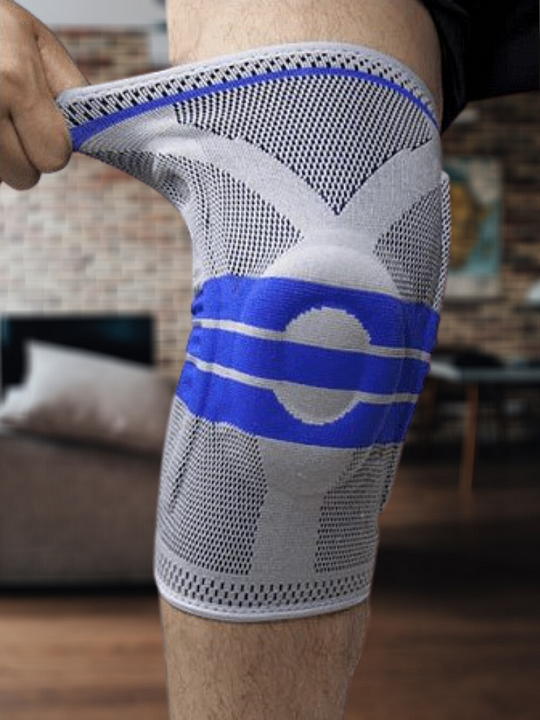 Package included:
1 x Knee Brace(1 piece, not 1 pair.)