SWAPPING OUT YOUR NORMAL FOOTWEAR INTO A MUCH MORE SUPPORTIVE AND CHIC ONE
ARCH SUPPORT |THICK SHOCK-FREE PLATFORM  | ROBUST SOLE LAYERS
*This exclusive price is only available for a limited time*
Does walking feel uncomfortable and painful?
The GroovyWish Shoe is what you need: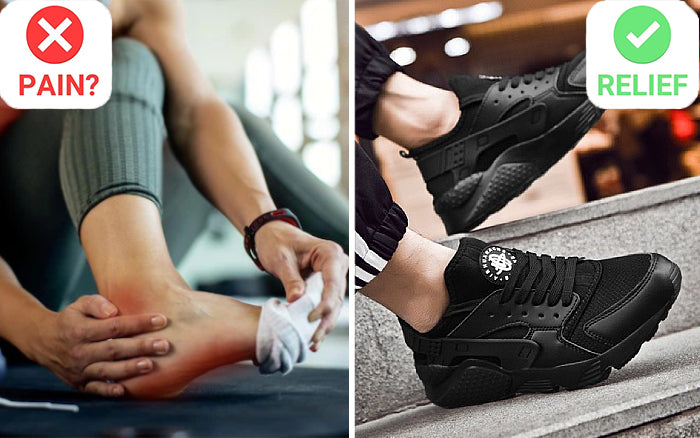 What makes GroovyWish different?
Foam Arch Support

 

– Raised arch area 

adjusts dynamically to specific foot shapes to deliver the highest level of customized comfort.

Reframing Atonomical Structure – 

Posture correction involves adjusting the foot form to align the foot verticality and balance out muscle soreness.

Strengthening Foot Muscle – Arch support

 avoids muscle damage and limits joint tension with

 soft cushioning for optimal shock absorption.
Anti-piercing Firm Outsole – On slick surfaces, 3D anti-slip treads offer superior traction.
Airy Inner Space – 

 Permeable lining with mesh eliminates perspiration on your feet, so you don't have to worry about damp feet anymore.

Modest Look – Bold sneakers design shows an appealing and young appearance, designed for use at formal places and also challenging outdoor activities.

Geiasou Innovative Pain Relief Arch-Support Insoles
Geiasou Orthotics Insole is designed to

 

support your longitudinal arch

 

and provide the alignment needed to

 

reduce overpronation. They also help

 

relieve foot injuries

 

caused by repetitive stress by absorbing shock, providing cushioning, and transferring pressure away from high-impact areas.
The Geiasou Orthotics Insoles utilize

 

premium, shock-absorbing materials

 

designed to cushion and support the body while protecting the foot.
A key goal of Geiasou Orthotics is to provide alignment and to keep the foot closer to the neutral position throughout the gait cycle which

 

reduces stress on the plantar fascia, knees, hips, and back.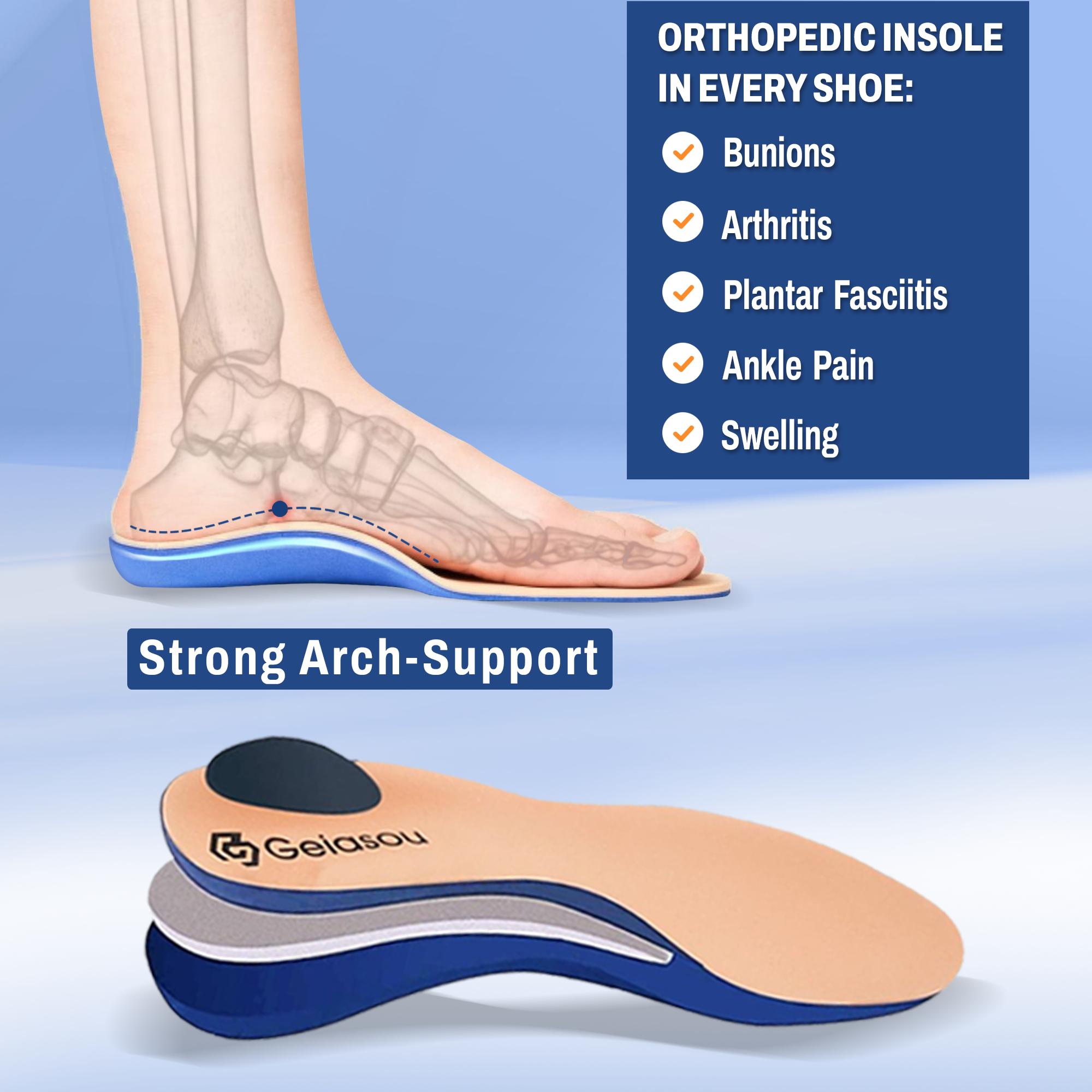 Size Guide