BURN MORE CALORIES WITH THIS ULTIMATE WAIST SLIMMING BELT SHAPER!
This Men Body Shaper Waist Trainer Sauna Suit Sweat Vest is made of high-quality neoprene and polyester composite fabric, which is a comfortable fit and flexible that allows you to move and breathe freely during exercise without any restrictions. This men's sweat sauna vest allows you to work up a sweat more but dry quickly, while keeping the toasty warm to prevent you from catching a cold, thereby achieving healthy and fast weight loss effects.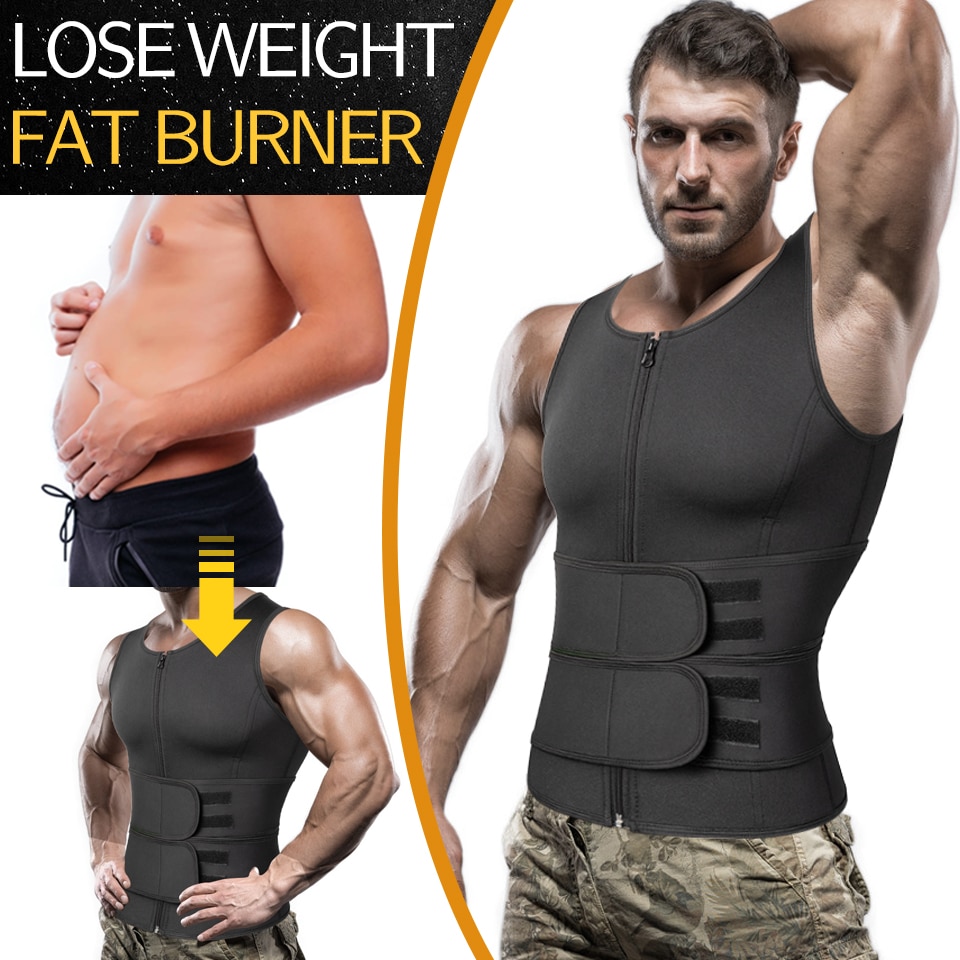 Our Men Body Shaper Waist Trainer Sauna Suit Sweat Vest comes as a 2-in-1 waist trimmer belt and a sauna vest, double compression design fit snugly around your midsection without rolling up and down, helping you sweat in the right place. The externally adjustable trimmer belt (which has a good grip) provides a good variety of tightness/looseness as your desired. Put it on & INSTANTLY feel how intense any workout can get, definitely double the end result of your workout.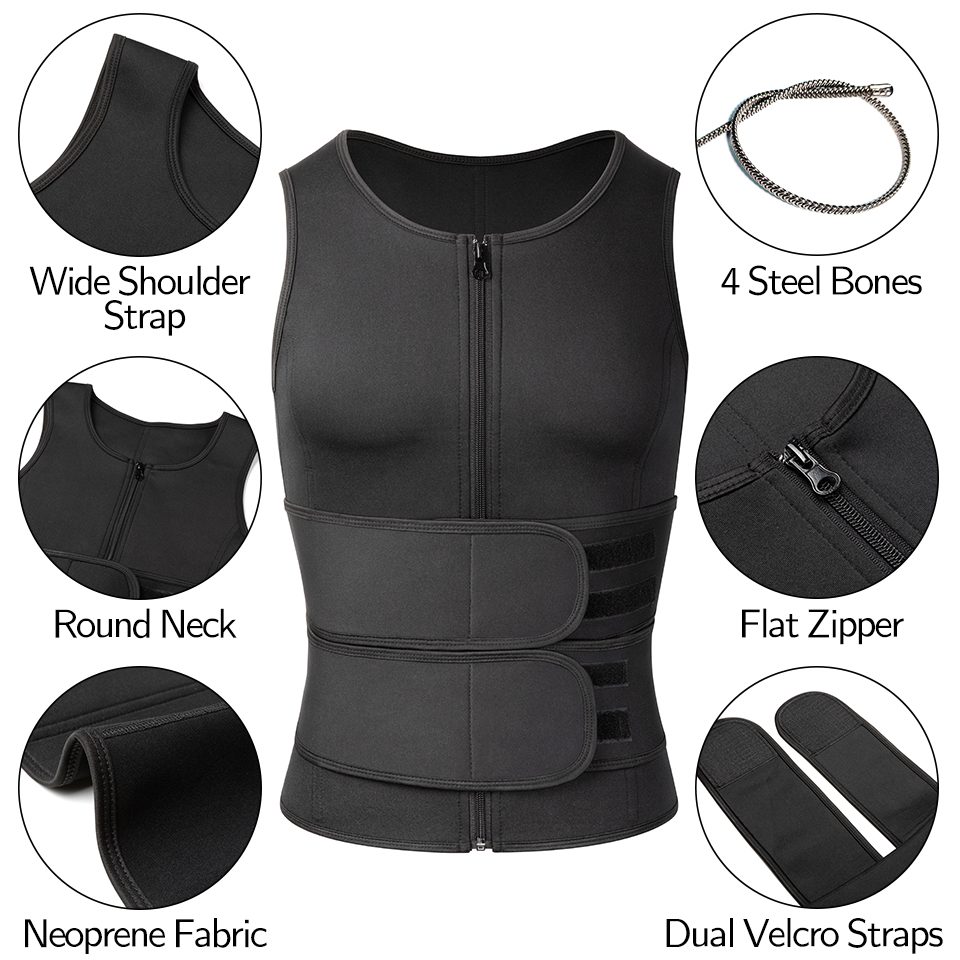 Our Men Body Shaper Waist Trainer Sauna Suit Sweat Vest combined with sweatband is long enough with excellent coverage, effectively firmed and flatten the tummy, slims trims and smooths your waistline, and remove upper back handles and a stubborn bit of belly fat, muffin top, and other bulges instantly without squeezing or causing discomfort. Show off a stylish & slim new look on any occasion, whether it is work or sports as you wish.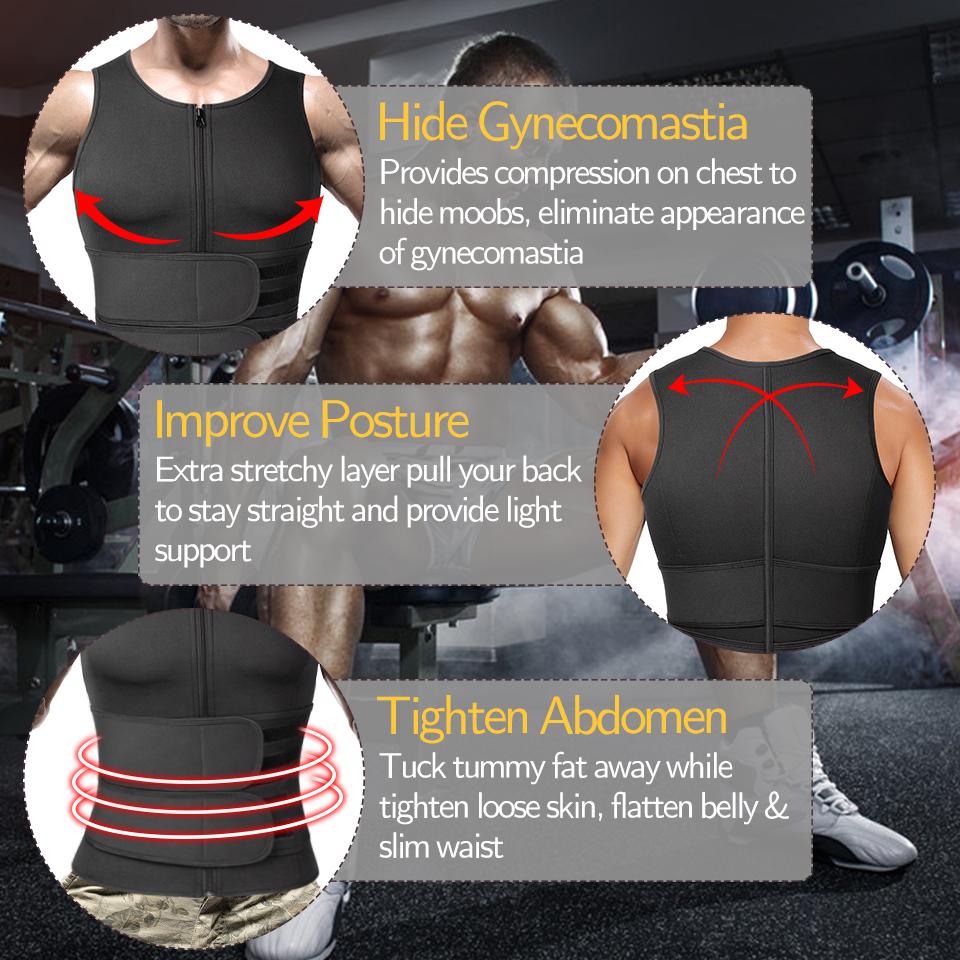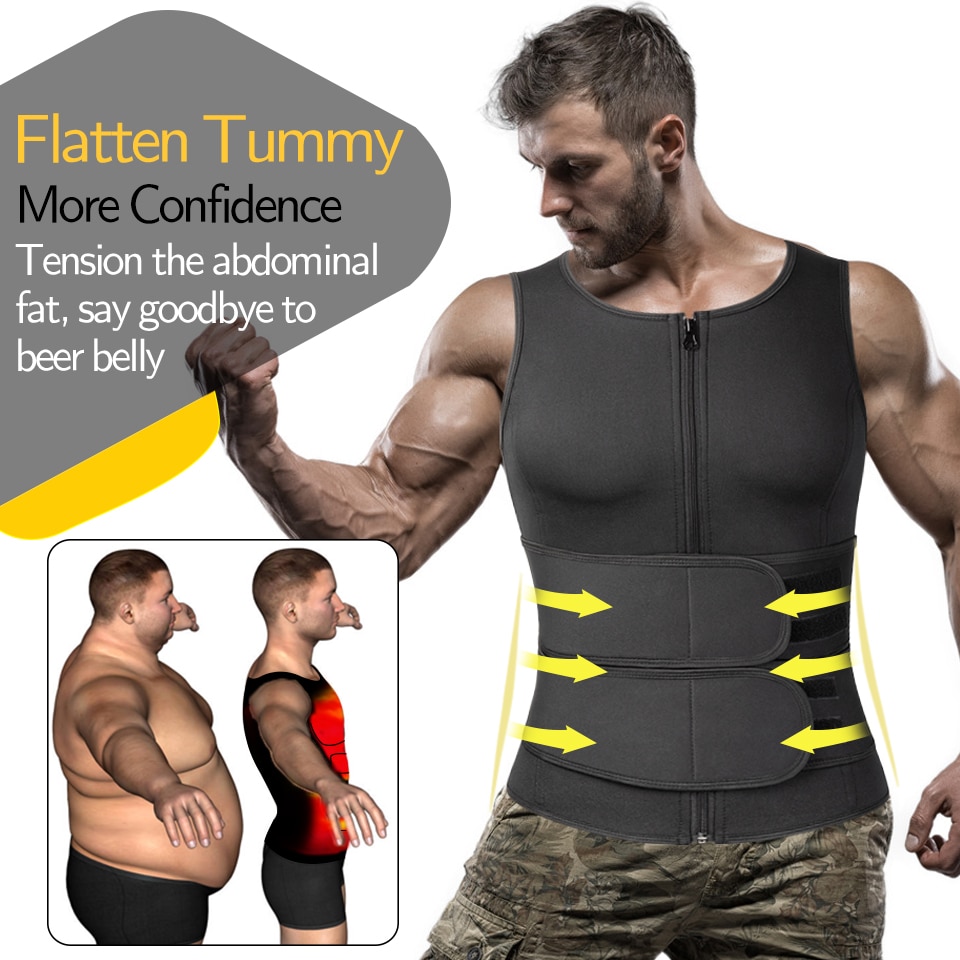 Men Sauna Body Shaper Vest just like a waist trainer for weight loss, provides extra support for your muscles, higher abdominal compression, and lumbar support, to help correct your posture, support your back and spine, and take away your backaches. You can wear this vest while working out and save the slim body shape undershirt for other occasions to look more confident.
Better support than just wearing a belt.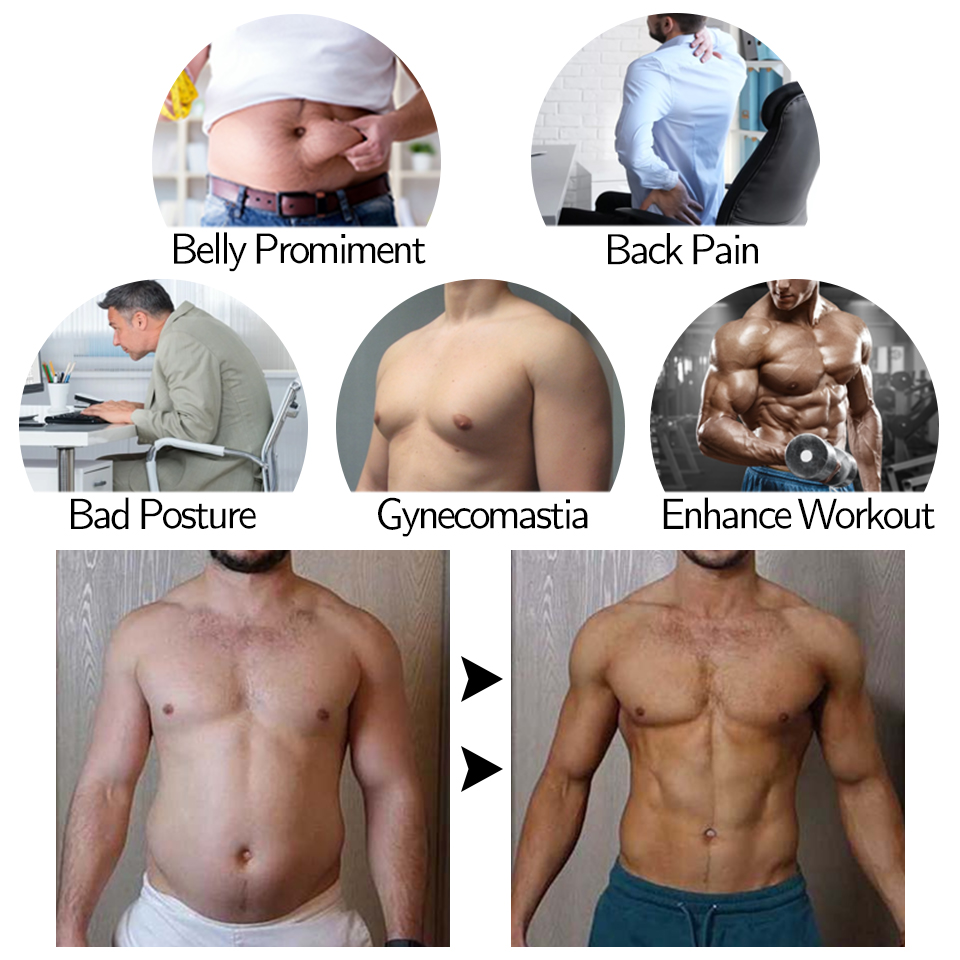 FEATURES:
✔️ INCREASED SWEATING: The sauna suit for men can heat and raise your body temperature in a short time, activate sweat glands quickly, make you sweat up to 3 to 5 times more than the regular gym clothing.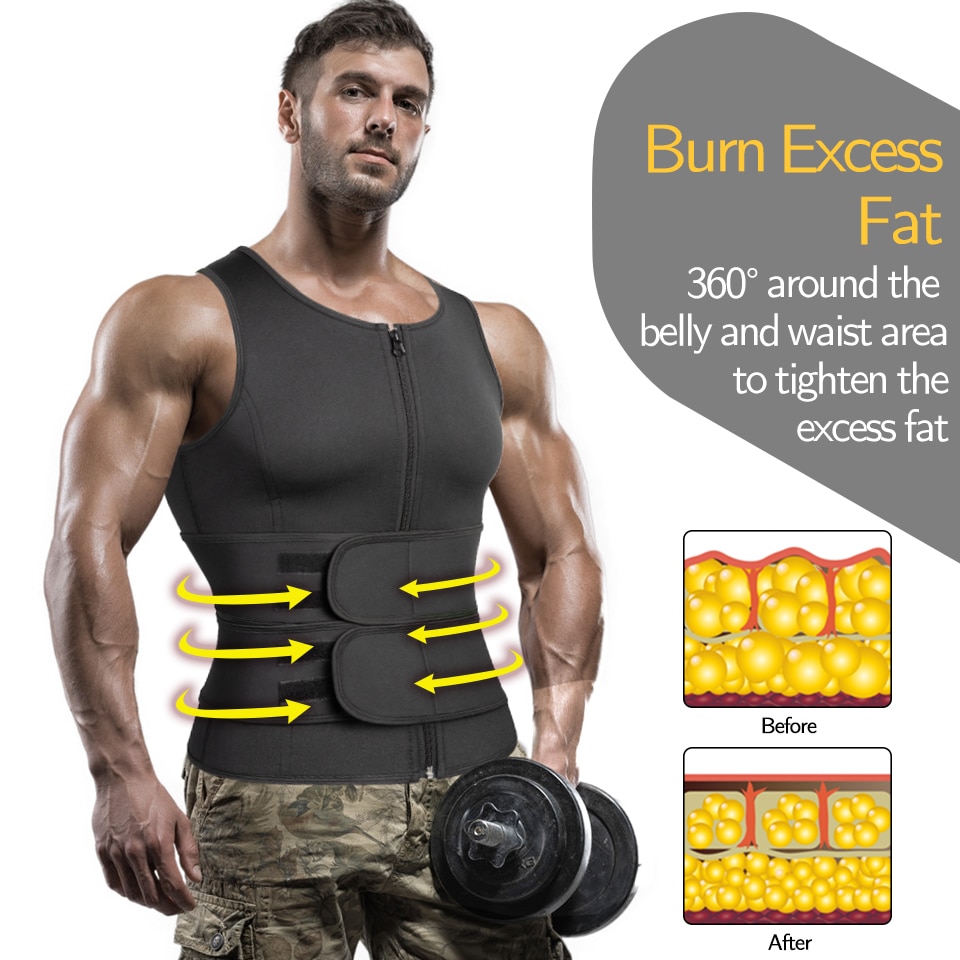 ✔️ EASY TO PUT ON AND TAKE OFF: This sweatsuit with zipper is very easy to put on and take off; the tank sleeve is low enough so it does not chaff underneath the arms, and the neck is low enough to not brush against the neckline
✔️ COMPRESSION & SUPPORT: This waist trainer for men also provides adequate compression and lumbar support for the lower back and muscles to help support your back and spine and reduce backaches
✔️ FOR EVERYDAY WEAR: The men's waist trainer is a highly effective exercise tool for men of all shapes and sizes. It is great for back support, powerlifting, boxing, cardio, and everyday wear.
✔️ TOP WAIST TRAINER VEST: The sweat shaper for men with waist trainer targets your core abdominal area plus the outer adjustable belt that flattens your abdomen will help you work up an intense sweat and shed pounds more efficiently.
SIZING GUIDE: