Recommended By Physical Therapists:

 

Proven to hold the shoulder in place while working out.
Immediate Rotator Cuff & Shoulder Support:

 Feel your shoulder stabilize as soon as you wear it.

Perfect For:

 Sprains, arthritis, sore arm, torn rotator cuffs, shoulder strains, dislocated AC joint, bursitis, labrum tears, tendonitis and impingement syndrome.

Key Benefits:

 Maintaining normal range of movements, preventing re-injury of healing shoulder muscles, aiding fast recovery after shoulder surgery.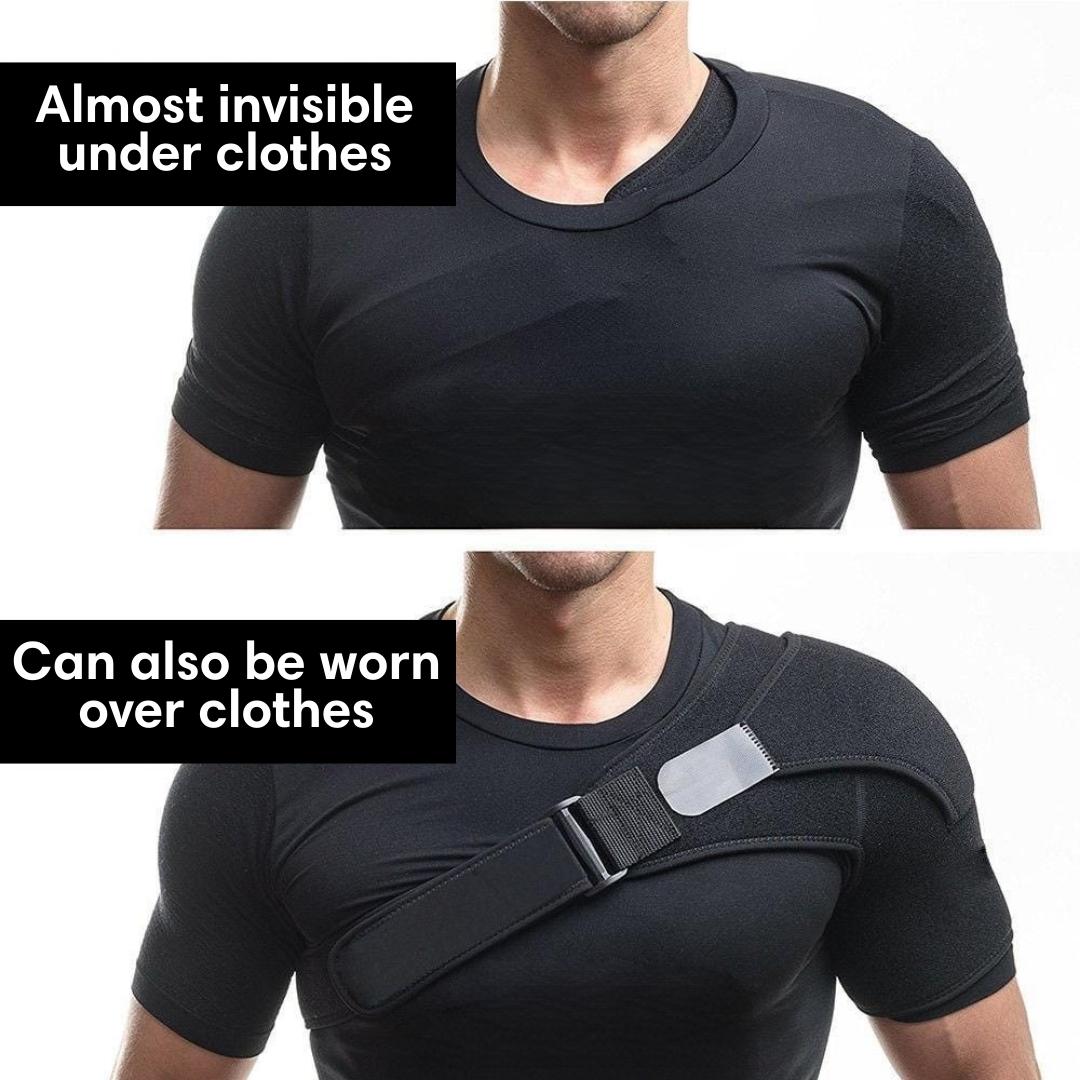 Why use our shoulder brace?
– Constructed with quality neoprene, it's light, breathable, and comfy while maintaining flexibility whether hot or cold.
– The brace also includes compartmental space for cold or hot packs to boost relief
– There's no need to buy two shoulder braces – our Kinetix Left/Right Shoulder Brace has got you covered.
Instructions for Wearing Your Kinetix Compression Shoulder Brace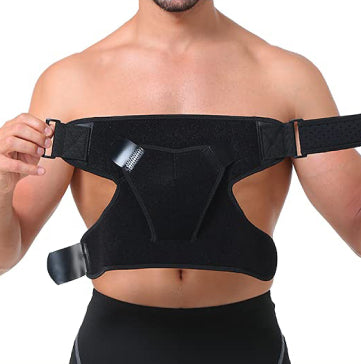 STEP 1
Place the detachable band on the side of the brace that goes on your back.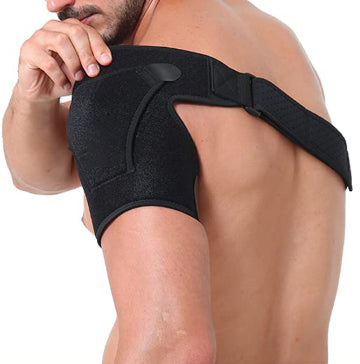 STEP 2
Connect the strap to the buckle, put the brace on your left or right shoulder.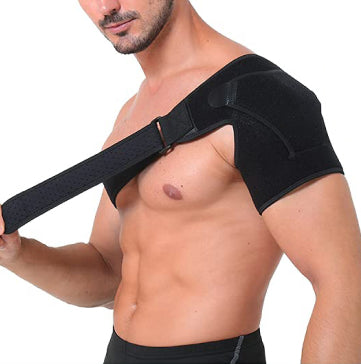 STEP 3
Pull the long strap under the other arm and pull out. Make sure that it is in a comfortable and desirable position.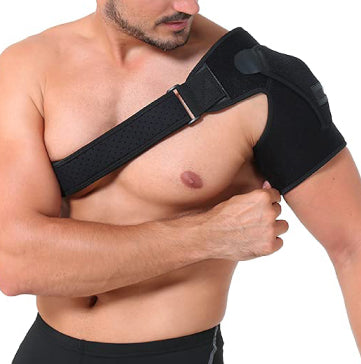 STEP 4
Readjust bicep straps and a pressure pad to a tight, comfortable fit.