At Comfyfootgear, the most important thing is to bring your feet and toes happiness, no matter what!
That's why we have created a new and original Flexible Bunion Corrector Brace that will comfort your big toe all day and night and help you prevent bunions from getting worse, even helping correct them! 
This bunion corrector splint is an upgraded version of our current bunion braces that gently realigns the big toe to the natural position without pain and effort. It simply takes you seconds to adjust the knob as much as you feel comfortable.
The results are instant and visible but worn in the long term, this Flexible Bunion Corrector Brace can help your bunion to improve.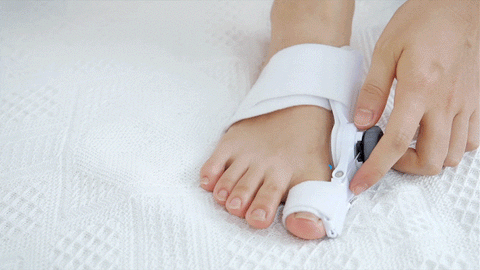 BEST FOR MODERATE OR SEVERE VALGUS
An improved bunion orthotic that features a knob design allows the correction angle to be flexibly adjusted depending on the degree of valgus. The bunion toe straightener corrective force is also more vital at this time, making it suitable for use in moderate or severe valgus cases.
FITS EVERYONE, AND BOTH FEET
A comfortable fit can be achieved with the Flexible Bunion Corrector Brace by adjusting it. It can be used on both male and female feet and is appropriate for all sizes. Daily activities are not affected by flexible rotation at a 180-degree angle.
VISIBLE CHANGES INSTANTLY
As you become used to the pressure, start by wearing them for 20 minutes every day, then progressively increase that time by 5 minutes per day.
Until your bunions are repaired, you can wear the Flexible Bunion Corrector Brace continuously if you become used to the pressure and are at ease wearing them. Move your toes slowly and gently.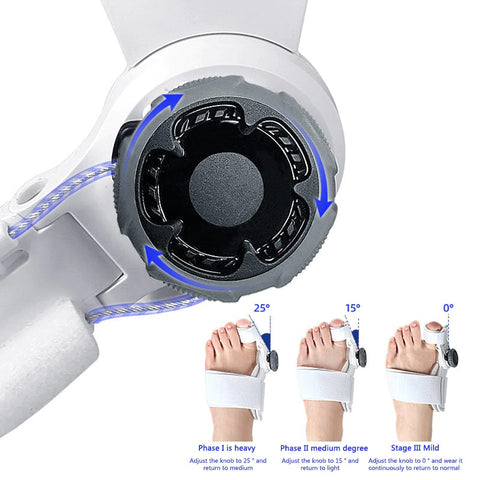 HELPFUL EVEN AFTER SURGERY
Our toe bunion corrector can handle your foot troubles in the easiest, most inexpensive way possible without having surgery.
When utilized, our toe bunion corrector softly repositions toes to their correct alignment. But if you have already had surgery, don't be afraid to use this Flexible Bunion Corrector Brace to ensure the bunions won't get back.
Even after having a bunionectomy, it's not uncommon for bunions to recur. In fact, if your bunion surgery consisted of nothing more than shaving down the bone, as opposed to a process like a lapidus bunionectomy or another technique of realigning the bones of the foot, they're more likely to come back.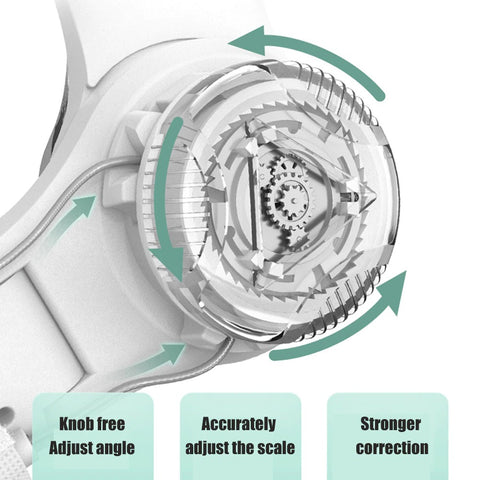 USAGE INSTRUCTIONS

In the daytime, please wear it in loose shoes.
Wearing it at night can be more helpful.
Within 25° Hallux Valgus could recover after 30 days of wearing.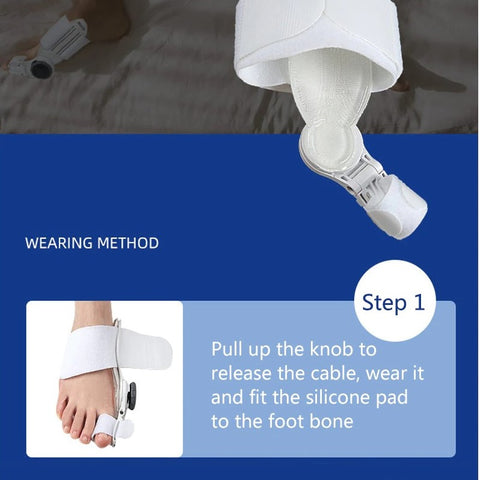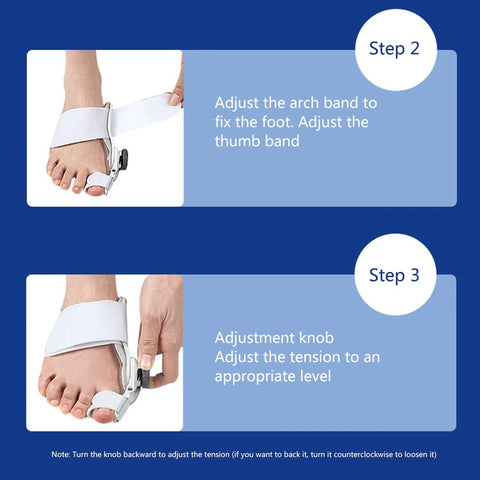 PACKAGE INCLUDES
1 Flexible Bunion Corrector Brace.
One Size fits all.  
1 can be used for EITHER Left or Right foot