Reflex massage shoes are a unique home stimulator designed for point impact on the reflex zones of the feet.
Despite its simple design, the massager in the form of slippers can improve blood circulation not only to the feet and legs but also to other parts of the body, and doing so can contribute to the relief of a wide variety of day-to-day problems.
FITZ can increase blood flow and oxygen by applying pressure to the reflex zones…
Boostinghealthy energy throughout your body…
Reflex zone is the region in the zone therapy that illustrates its interconnection with the whole parts of the body. Pressure applied to this region will help specific organ or particular part to alleviate the pain and symptoms of a disease.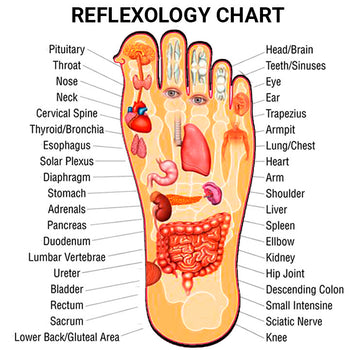 Similar to a manual massage, the FITZ can present benefits like:
Benefits:
Circulation and relaxation of the legs
Soothe joint and back discomfort
Muscle Recovery
Feet Relaxation
Improve the elasticity and mobility
Better mood
Better digestion
Using them for 10 to 15 minutes at home can produce great results. Or, if you are in great discomfort from having to stand for long hours, you can try wearing them for longer periods.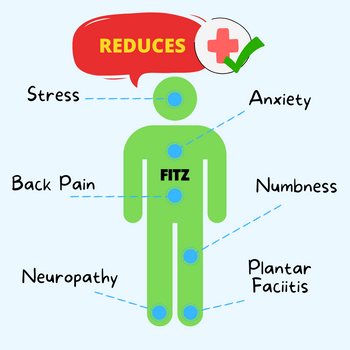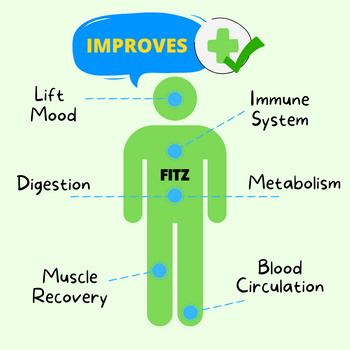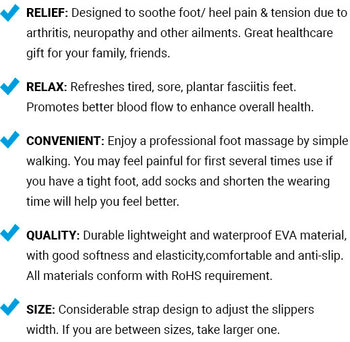 Size Guide: