Tired of squeezing all your cosmetics and makeup into your tiny little makeup pouch?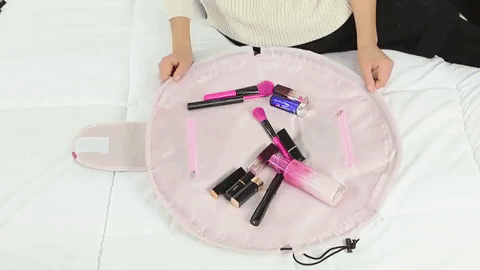 No matter how much you love your traditional Makeup Bag, there are times when you have to leave some of your favorite makeup products home because your bag isn't big enough to carry all your makeup accessories.
With Quick MakeUp Bag you will never have to rifle through your makeup bag to find your favorite beauty product again. This unique, expandable bag opens flat to create an on-the-go makeup station.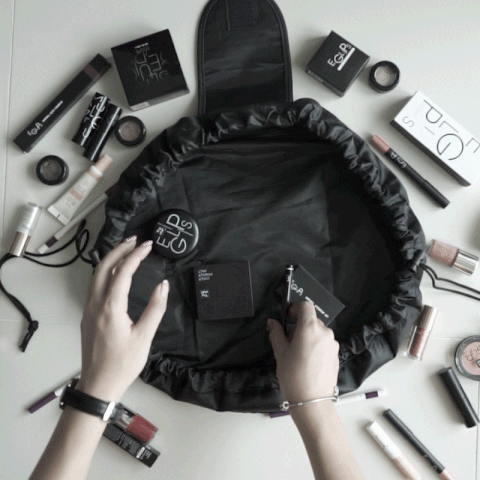 Lay it out flat to access what you need, simply pull the drawstring when you're done! It folds down to the perfect travel size and keeps your products damage-free while providing you with a large storage capacity.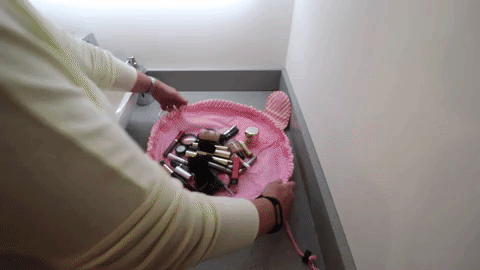 FEATURES
Unique Design: No more digging and dumping in your traditional makeup bags. Quick MakeUp Bag's revolutionary and chic design will surely simplify your life. When you open the drawstrings, the bag lays out completely flat within seconds and you can see all the products at once.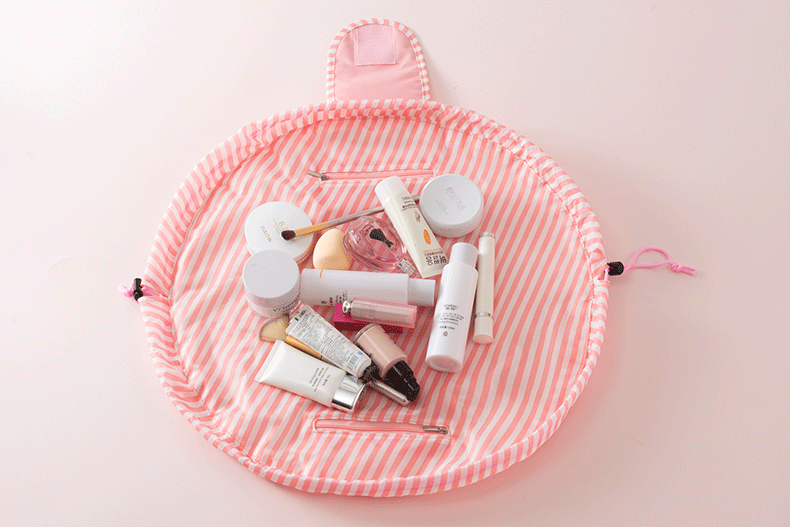 Multiple Pockets: Quick MakeUp Bag features a mini pocket on the outside and two zipper pockets on the inside, where you can store all those small sized makeup essentials, jewelry and more.
Spacious and Perfect for Traveling: Now store all your beauty essentials in a single bag. Never again will you have to worry about packing your makeup while traveling. Quick Makeup Bag is portable, lightweight, and effortlessly fits in your backpacks, handbags, or traveling luggage.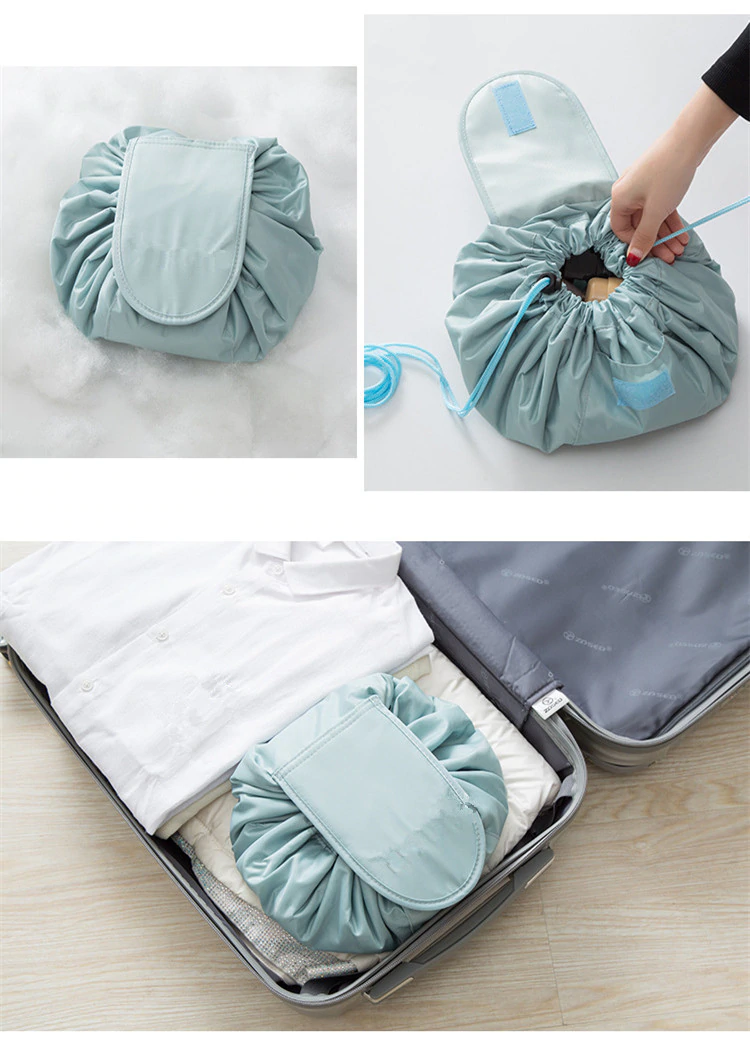 Easy to clean: Made of high-quality polyester, Quick MakeUp Bag is dirt-resistant and easy to clean. Got spilled foundations or makeup residue and marks? Just take a damp cloth and wipe to clean it off.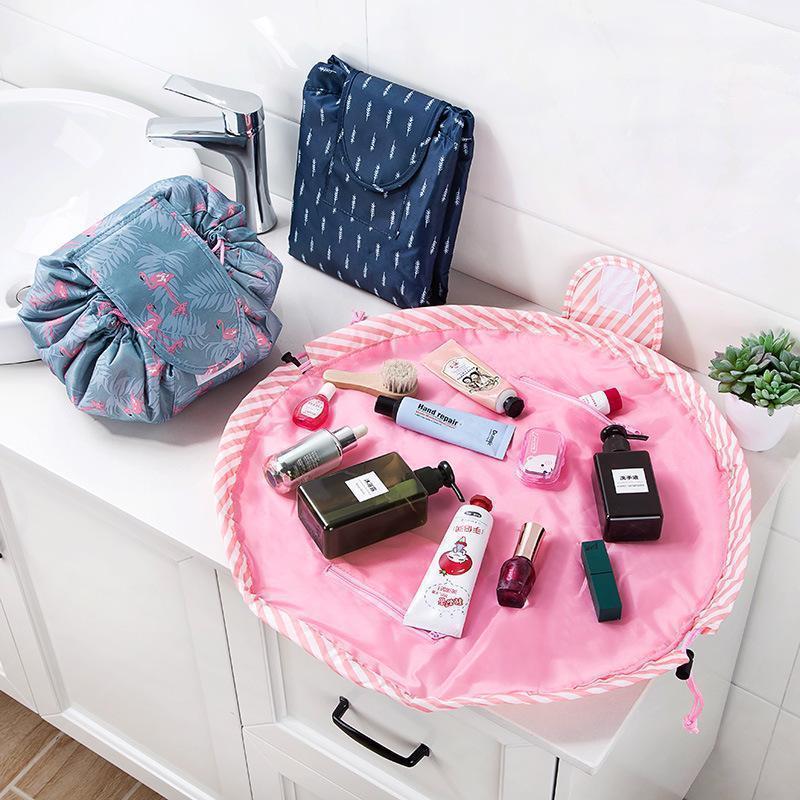 Cute and Flexible: Quick Makeup Bag is available in a range of cute and stylish designs. Its raised corners prevent the tiniest of your items from rolling or falling out. Just put your toiletries and makeup, tighten the two drawstrings and secure it with a Velcro flap. You can use it to carry your makeup, toiletries, jewelry, and much more.