Classic quad roller skate is a great way to get started, made for indoors and outdoors use.


Details
Easy to lace and comfortable fit combined with a stylish design
ABEC-7 Carbon Steel Bearing
58mm 82A durometer nylon core urethane wheel
PU brake stopper provides greater control and safety.
PVC Upper, heel and sole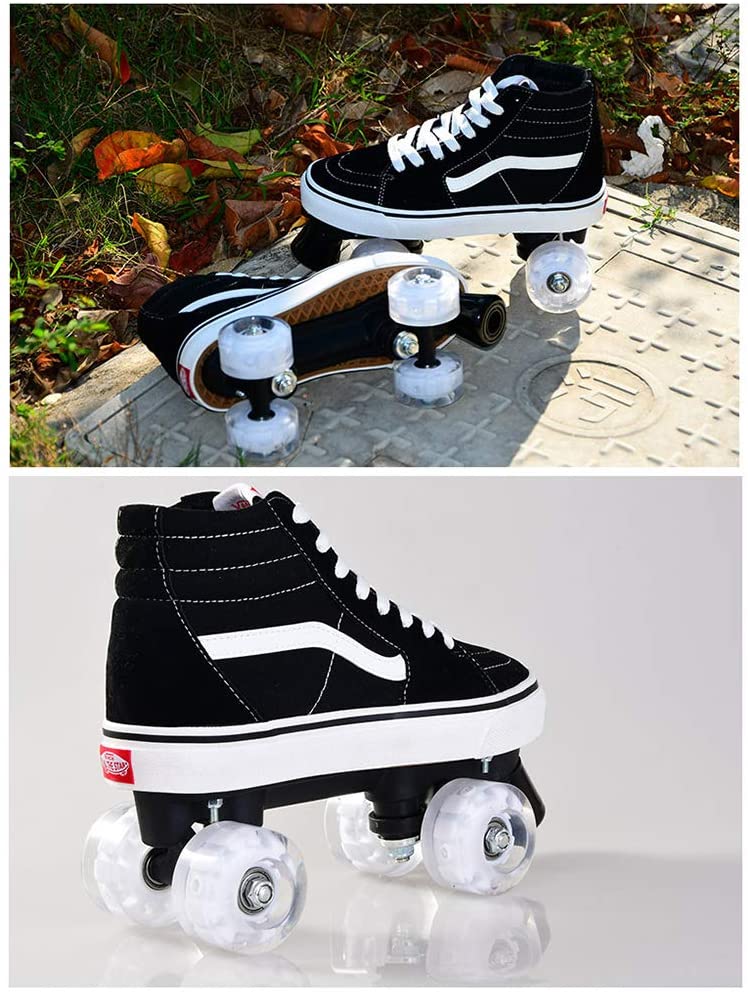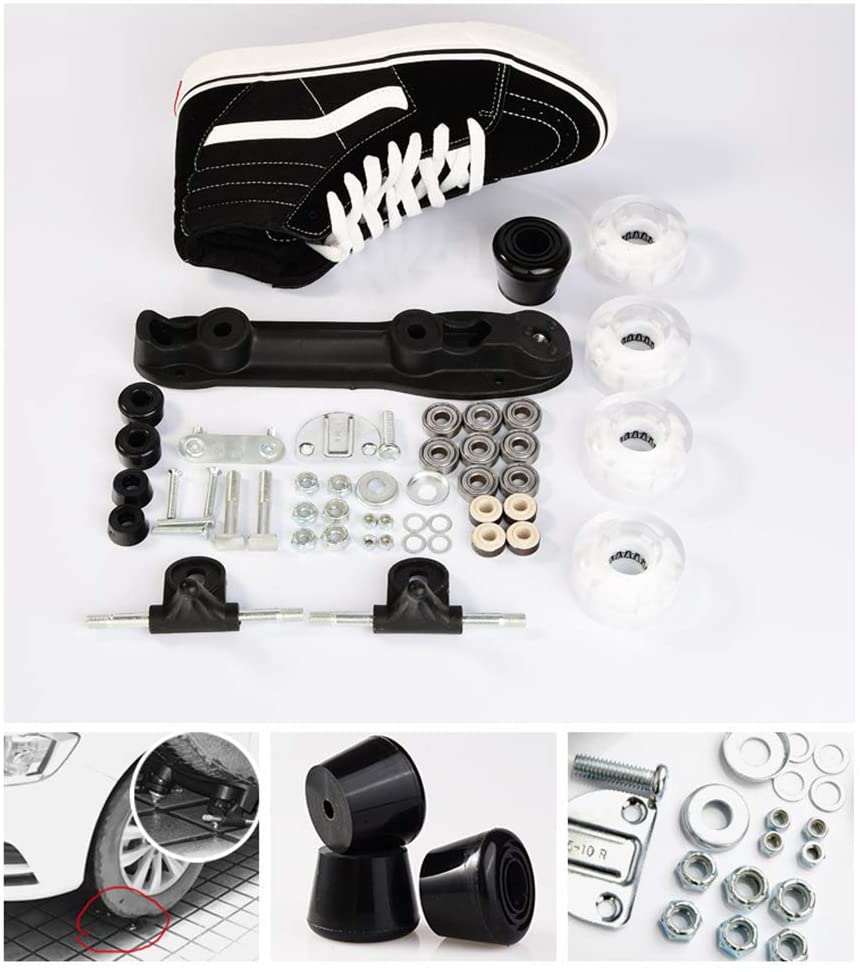 Please make sure that you are ordering the CORRECT size and color BEFORE placing your order.
Size Chart:
Size
C.N.
U.S.
E.U.
Root Length
(cm)
31
3
31
20.5
32
3.5
32
21
33
4
33
21.5
34
4.5
34
22
35
5
35
22.5
36
5.5
36
23
37
6
37
23.5
38
6.5
38
24
39
7
39
24.5
40
7.5
40
25
41
8
41
25.5
42
8.5
42
26
43
9
43
26.5
44
9.5
44
27
45
10
45
27.5

【Maintenance of roller skates】

Frequently take out the inner cover of the shoe and wash it to prevent odor and prevent the growth of bacteria.
The wheels on the left and right sides are frequently changed to make the wheels of inline skates more durable.
Avoid sliding on rough roads, which can prolong the service life of wheels and bearings.
Do not replace wheels or bearings individually, as this will reduce the stability of sliding.
If the bearing has been used for a long time and it is not smooth when sliding, you can remove the bearing and soak it in the "degreasing oil" for about half an hour to clean off the impurities in the bearing, and then spray it with engine oil or bearing oil. This can extend the life of the bearing.
When the product is not in use, it should be stored in a dry place without direct sunlight. This has a certain effect on the rust of the accessories and the aging of the product.
【Suitable for beginners】
These roller skates use controllable high-top shoes to ensure optimal safety, and high-quality shoelaces provide maximum protection to ensure comfortable and safe feet.
The perfect fit and a high degree of comfort can make your feet feel comfortable during use.
There is a support column in the front, which is very suitable for beginners.
It can better maintain control and brake quickly. This structure ensures that the support will not be damaged.