Scoliosis back brace therapy with a back posture corrector Corset Back Posture Back Brace with Bandage Lumbar Back Support Belt
We value your health greatly and want you to always feel comfortable. For this reason, we developed an incredible double-strapped scoliosis back brace that can be quickly and easily adjusted to meet your specific needs while providing you with a variety of benefits.

With the help of this posture back brace, you may instantly enhance your posture and lessen slouching without the need for treatments, procedures, or spending money at cosmetic or medical facilities. The best padding neoprene is used to make this posture corrector, which is incredibly light and can be worn easily under or over the clothing.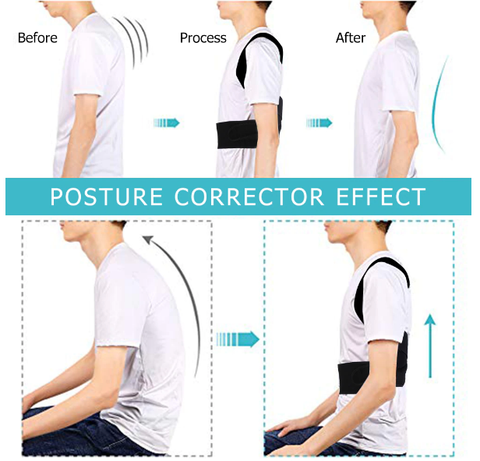 Reduce neck and back pain from computer use, allowing you to work for long periods of time while wearing this posture support brace without experiencing any pain. Why wait to purchase a back brace for scoliosis? Enjoy the deal!
Double straps are a component of the scoliosis back brace.
Adjustable.
comfortable to wear over or undergarments.
simple to use
convenient and portable.
Take better posture.
If worn beneath a shirt, it is almost undetectable.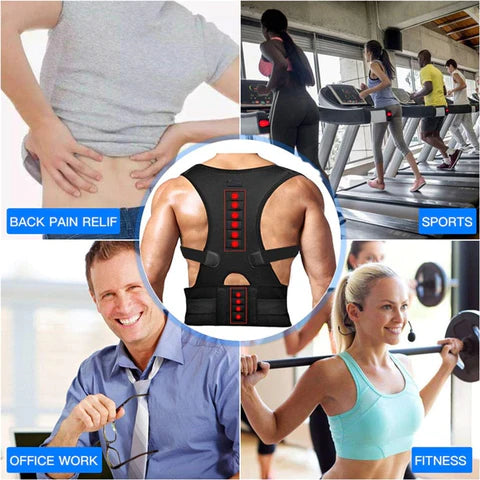 SHIPPING INFORMATION
Domestic Shipping (UNITED STATES):
Your order will be packaged and shipped within 1-2 days of ordering. Tracking info will be emailed to you once the order has been shipped. Shipping will take 3-5 days. 
OUR GUARANTEE:
We believe our products can help people's everyday lives, and we fully stand by our products. We offer a risk-free 30-day guarantee on all our products. If you don't have a great experience, we will ensure you are satisfied with your purchase. We also offer a 1-year free breakdown warranty on our products.