Perfect for training routines, dance and high impact sports!
If you like to exercise and can easily injure your ankle, you will be limited in the activities you want to do. This means minimizing the risk of injury, which can keep you out of action for months. This elastic ankle sleeve is for those sports that affect your ankle in the long run.
Take care of your body and it will take care of you!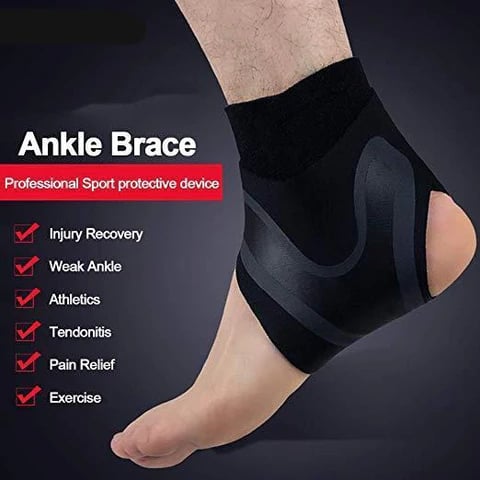 This adjustable elastic ankle sleeve is lightweight, durable and embedded with 4D stretch technology. Thanks to the low-profile design, this allows for comfortable compression and targeted ankle brace support. This all gives you openings in the heel and toes for circulation and air flow. It can be worn comfortably under your socks or directly in your shoes for all-day support and relief!
It helps warm your joints while keeping them compact to help prevent injury.


WHY THIS IS THE BEST BRACE FOR YOU?
★ Increase Blood Circulation
★ Prevent Ankle Twists/Sprains
★ Pain Relief for Plantar Fasciitis and other foot injury
★ Lightweight Breathable Material (Moisture Wicking) 
★ Helps Recovery after exercise/post workout
★ Soft Materials for Comfortable Wear
★ Ankle brace for men, women, kids
★ Suitable for all kinds of sports 
FREQUENTLY ASKED QUESTIONS
What pain does it relieve?
Our ankle brace eases pain caused by ankle sprains & fractures, plantar fasciitis, Achilles tendinitis, overpronation, flat feet, diabetic neuropathy (nerve damage caused by diabetes), heel spurs, and everyday foot & ankle pain!
How do I use it?
To get the best experience possible, please follow the instructions below on how to properly apply our ankle brace.
Does it give arch support?
Yes! Our ankle braces are designed to wrap around the ankle & heel, which gives your arch full-motion support. This helps relieve pain caused by flat feet & plantar fasciitis.
Can it be used in sports?
Yes! Our brace strengthens & supports your ankle & foot, which is excellent for use in all sports. It helps with endurance, mobility, and flexibility.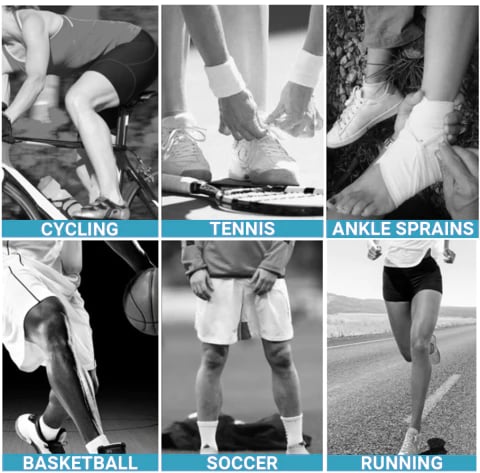 SPECIFICATION
PACKAGE INCLUDE
1 * ANKLE PROTECTION SLEEVE